Today's Schneider Shorts is about the hilariously stupid Neanderthals study, Sputnik V meltdown, a German anti-mask paper in MDPI, and probably the most unethical COVID-19 clinical trial.
Updated on For Better Science
Charite ethics: victims and champions
Blast from the past! In 2016, I wrote about data manipulations in the papers of Antonia Joussen, the head of ophthalmology at the Charité University Medicine Berlin. Joussen, who I was told is everything but a nice person, sent a lawyer threatening to sue me, for some reason the court injunction didn't happen. Charite and two other German universities refused to investigate Joussen's papers, several of which were published in the journal she is editor-in-chief of, eventually the German Research Council (DFG) decided she was not responsible for her own papers and advised her to be careful where to put herself as key co-author next time (read here).
Now Cheshire found more data irregularities Joussen is not responsible for.
Irina Semkova, Sascha Fauser, Alexandra Lappas, Neil Smyth, Norbert Kociok, Bernd Kirchhof, Mats Paulsson, Vassiliki Poulaki, Antonia M. Joussen Overexpression of FasL in retinal pigment epithelial cells reduces choroidal neovascularization The FASEB Journal (2006) doi: 10.1096/fj.05-5653fje
The other paper is very new, yet Joussen again put her name where she shouldn't have.
Marco Foddis, Katarzyna Winek, Kajetan Bentele, Susanne Mueller, Sonja Blumenau, Nadine Reichhart N, Sergio Crespo-Garcia, Dermot Harnett, Andranik Ivanov, Andreas Meisel, Antonia Joussen, Olaf Strauss, Dieter Beule, Ulrich Dirnagl, Celeste Sassi An exploratory investigation of brain collateral circulation plasticity after cerebral ischemia in two experimental C57BL/6 mouse models Journal of Cerebral Blood Flow & Metabolism (2020) doi: 10.1177/0271678×19827251
The extra irony is that the Charite neurology professor and this paper's co-author Ulrich Dirnagl is Germany's top biomedical research ethics champion. He is the founding director of the QUEST Centre at Charite, which motto is "Quality | Ethics | Open Science | Translation", and the last author of the recent "Fostering research integrity" white paper (Moher et al PLOS Biol 2020). Yet Dirnagl told me he cannot estimate the validity of the 4-6 year old PubPeer evidence in Joussen's papers. He also described Joussen's entire contribution to that study as
"She was present during several discussions of the design and the results (which took place in her office)".
Let's see if their paper gets corrected.
---
Stealthy Science
Science sub-journal Science Advances issued another stealth correction. Previously, Science's stealth corrections were reserved for elites like Nobel prize winners. Now even toxic characters like Justin Stebbing and Georgios Giamas with serious joint PubPeer record of data forgeries (read here) are eligible for these AAAS Reputation Protection Services TM. Mind you, the paper was accepted despite Stebbings' and Giamas' publicly known past shenanigans. Or maybe because of that?
Angeliki Ditsiou ,[…] Justin Stebbing, Georgios Giamas The structure-function relationship of oncogenic LMTK3 Science Advances (2020) doi: 10.1126/sciadv.abc3099
Comment by Cheshire:
"Near the supplemental information: "Correction (2 April 2021): In Fig. 5D, the tubulin bands for T47D and MDA-MB-231 cells were inadvertently identical. The PDF and HTML have been updated with the correct version of Figure 5.""
COVID-19
Sputnik V has a replicating virus
Brazil's health authority ANVISA refused approval for Russian Sputnik V vaccine (developed by the Russian military at the Gamaleya Institute), an import permission is denied, despite 14 Brazilian states already having placed orders:
"flaws in product development were identified in all stages of clinical studies (phases 1, 2 and 3). There is also an absence or insufficiency of quality control, safety and efficacy data."
One other reason why the Brazilian ANVISA refused to approve Sputnik V is because the vaccine contains an adenovirus which is still able to replicate. Every virologist knows how dangerous this is, except Russian virologists who know not to know better. Here is ANVISA's assessment, as pdf.
ANVISA mentions that their evaluation is not the same as peer review a scientific journal, sniping at The Lancet where the results were originally published (Logunov et al 2021). The mismatch between the Lancet fiction and the real vaccine concoction was something Slovakian authorities also discovered, for which Russia accused them of "sabotage". The Brazilian regulator doesn't believe the paper's claim of 91.6% vaccine efficacy: "Conclusions on effectiveness were limited due to flaws in design, conduction and inadequate analyses". The Russians also are accused of having failed to record or suppressed serious adverse events:
There was more:
"In addition, inadequate characterization studies of the vaccine were detected, including with regard to the analysis of impurities and contaminating viruses during the manufacturing process, in addition to the lack of validation / qualification of quality control methods, among several other aspects. It was also verified the absence of reproductive toxicity tests, which allow to verify if the product may or may not be harmful to the reproductive cells."
Apparently it's a state secret under which conditions Sputnik V is being manufactured. Russia refused to share technical reports and "on Russian soil, the inspection team was denied access to the facilities of Gamaleya, the institute that developed the vaccine."
Russia reacted predictably, with unhinged tirades about US conspiracy, threats of lawsuits (why not nuclear war?) and accusations of "Russophobia", because Putin is unable to understand that a public health authority answers to the public and not to the whims of a paranoid kleptocratic despot with penchant for toy cars, pole dancing and expensive toilet brushes. And by the way, Putin himself refuses to get vaccinated with his own Sputnik V. Btw, here Derek Lowe debunks Russian state disinformation which seeks to disparage other vaccines so theirs looks best.
---
The most unethical COVID-19 trial ever?
If you thought hydroxychloroquine (HCQ) as the COVID-19 miracle cure was finally retired: no. A clinical trial on COVID-19 prevention in Singapore took place in May 2020 and compared HCQ with ivermectin, vitamin C, zinc and, here a new one: povidone-iodine throat spray. The results came out only now, almost one whole year later. News reporting:
"As part of the study, 3,037 migrant workers from Tuas South Dormitory aged between 21 and 60, with a mean age of 33, were recruited to participate in a randomised clinical trial. […]

By the end of six weeks, 1,681, or a little over half, of the participants were diagnosed with Covid-19. […] Assoc Prof Seet noted that there was a "significant absolute risk reduction" of over 20 per cent for those who took hydroxychloroquine and throat spray."
The scholarly decision is that the combination of HCQ and iodine, both to be administered as a throat spray, is the solution to the pandemic. This is the brand-new paper, submitted 30 March 2021, accepted around a week later:
Raymond Chee Seong Seet , Amy May Lin Quek, Delicia Shu Qin Ooi, Sharmila Sengupta, Satish Ramapatna Lakshminarasappa, Chieh Yang Koo, Jimmy Bok Yan So, Boon Cher Goh, Kwok Seng Loh, Dale Fisher, Hock Luen Teoh, Jie Sun, Alex R. Cook, Paul Anantharajah Tambyah, Mikael Hartman Positive impact of oral hydroxychloroquine and povidone-iodine throat spray for COVID-19 prophylaxis: an open-label randomized trial International journal of infectious diseases (2021) doi: 10.1016/j.ijid.2021.04.035
The clinical trial, registered in June 2020 more than a month after it started, speaks of 4257 participants, a news announcement from June 2020 spoke of 5000 participants, yet the paper insists that "The primary cohort comprised 3,037 men", of whom some were later excluded from HCQ arm due to cardiovascular issues. Maybe the 1220 missing participants did not perform as desired? Maybe they were assigned to further arms of that clinical trial, with other drugs which performed so badly that they were not even mentioned in the paper or the retrospective trial registration?
The study is also declared as "open-label parallel randomized controlled trial", even if there was no control arm (they eventually started calling vitamin C "control"), and no randomization whatsoever: each floor was assigned one intervention, the drugs were administered daily for 42 days, the duration of the study. It is scientifically as useless as anything Didier Raoult did in his COVID-19 studies (read here), and apparently even more unethical, imagine this.
The participants were migrant workers, according to the paper mostly from India and Bangladesh, locked inside their 14-man rooms and "not permitted to leave the dormitories except for medical care under escort" since the pandemic broke out in that giant complex a month before the trial started. Can these desperate people, watched by armed guards 24/7, without any money or legal protection, even give a proper informed consent? It smells like coercion, the "volunteers" were not even allowed to read the forms properly before signing them:
"On the day of recruitment, contents of the informed consent form were read and explained in English and the worker's native languages by trained interpreters, before written informed consent was obtained from individual participants."
Am I alone suspecting that their work managers were present during the event and expecting compliance, or else? Well, worry not, Singapore is an authoritarian police state, so, yes, everything is fine:
"The trial was approved by the Domain-Specific Review Board, National Healthcare Group (2020/00561), the Ministry of Health, the multi-ministerial Joint Task Force,and was conducted under a Clinical Trial Authorization (CTA2000053) by the Health Sciences Authority which oversees all clinical trials in Singapore".
---
Querdenker at MDPI
You may have heard of the German Querdenker, the often far-right covidiot movement who love protesting against all forms of pandemic restrictions and in particular against face masks.
Now they got support from German doctors and scientists, some of them professors, who published their "research" in the "peer reviewed" Swiss-based outlet MDPI (which is apparently wide open for every kind of far-right garbage, read here).
Kai Kisielinski, Paul Giboni, Andreas Prescher, Bernd Klosterhalfen, David Graessel, Stefan Funken, Oliver Kempski, Oliver Hirsch Is a Mask That Covers the Mouth and Nose Free from Undesirable Side Effects in Everyday Use and Free of Potential Hazards? International Journal of Environmental Research and Public Health (2021) doi: 10.3390/ijerph18084344
From the abstract:
"The literature revealed relevant adverse effects of masks in numerous disciplines. In this paper, we refer to the psychological and physical deterioration as well as multiple symptoms described because of their consistent, recurrent and uniform presentation from different disciplines as a Mask-Induced Exhaustion Syndrome (MIES). We objectified evaluation evidenced changes in respiratory physiology of mask wearers with significant correlation of O2 drop and fatigue (p < 0.05), a clustered co-occurrence of respiratory impairment and O2 drop (67%), N95 mask and CO2 rise (82%), N95 mask and O2 drop (72%), N95 mask and headache (60%), respiratory impairment and temperature rise (88%), but also temperature rise and moisture (100%) under the masks. Extended mask-wearing by the general population could lead to relevant effects and consequences in many medical fields."
Several authors are GPs or hospital doctors, but the corresponding author Oliver Hirsch is professor for public health at the FOM University of Applied Sciences in Siegen. Oliver Kempski is professor at the Medical School of the University of Mainz where he heads the Institute for Neurosurgical Pathophysiology. David Graessel is a research fellow at FZ Jülich, whose director is the head of Human Brain Project, Katrin Amunts. Graessel works in Amunts' own department at FZ Jülich and studies brain architecture. Amunts previously sent a lawyer upon me to silence my reporting about her early years as neuroscientist in Moscow and Düsseldorf. Predictably, none of the three academic institutions I contacted has replied, maybe they don't mind the paper, after all the journal has a decent impact factor of almost 3?
Maybe it's FZ Jülich themselves who spread dangerous disinformation, but unfortunately without any consequences.
Update. After this article was published (and forwarded), the head of PR at Mainz Medical School replied:
"Prof. Dr. Kempski retired on September 30, 2020. We would like to emphasize that there is no connection whatsoever between the Mainz University Medical Center and Mr. Kempski. The Mainz University Medical Center has withdrawn Mr. Kempski's official duties for junior scientists [backup 24.04.2021 here, -LS] and the Senate has dismissed him from the position of Deputy Ombudsman [backup here, -LS]. The statements made by the pensioner Mr. Kempski are his private matter."
Funny, Kempski held these offices long after he retired, apparently up until my email a week ago. Meaning, he might be emeritus professor, still affiliated with the university.
---
Querdenker at Frontiers
Of course, MDPI has been merely emulating Frontiers, while going further down. In 2020, an anti-lockdown paper from France proclaimed:
"Stringency of the measures settled to fight pandemia, including lockdown, did not appear to be linked with death rate."
Quentin De Larochelambert, Andy Marc, Juliana Antero, Eric Le Bourg, Jean-François Toussaint Covid-19 Mortality: A Matter of Vulnerability Among Nations Facing Limited Margins of Adaptation Frontiers in Public Health (2020) doi: 10.3389/fpubh.2020.604339
The argument being that lockdowns cause even more disease by preventing people from sports exercise (presumably, in cinemas, pubs, restaurants, clubs and conferences).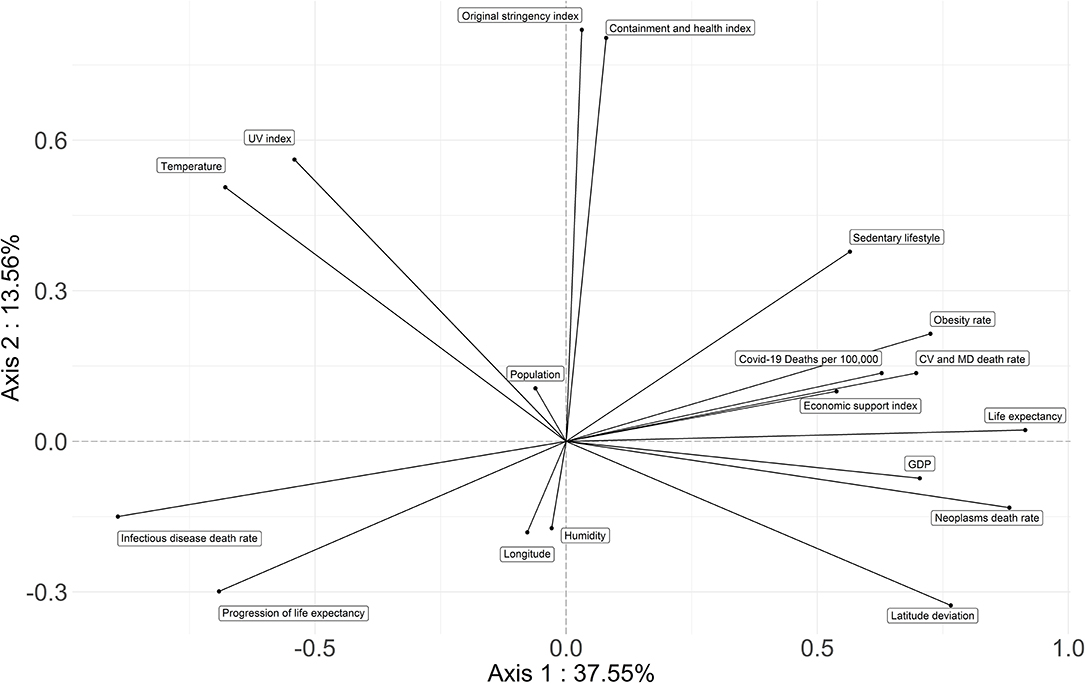 The lead author Jean-François Toussaint is professor in Paris and a friend of Didier Raoult and Christian Perronne, the three gentlemen joined Nobelist Luc Montagnier to spread covidiocies in a January 2021 conference.
Meanwhile, Frontiers started to worry that their contribution to pandemic efforts evoked too much ridicule, and worse, angry protests. So Frontiers first erased an ivermectin quackery paper by Pierre Kory (read here), and then cancelled the entire collection on repurposed drugs (here backup) it was part of. Five editors, led by the US consultant Robert Malone, resigned in protest, even though Malone's own contribution, peddling the heart-burn drug famotidine, remained online (Malone et al 2021). But, The Scientist writes:
"On March 11, another paper coauthored by Malone—which reported a case series of 25 patients treated at a community hospital with a combination of famotidine and the anti-inflammatory drug celecoxib and had not been provisionally accepted—was rejected at the post-review stage."
Malone et al made an ultimatum to Frontiers demanding immediate publication, but it was a bad time to push embarrassing pandemic quackeries, peer reviewed or not. Hence the issue cancellation and the five resignations.
Poor Frontiers. The serious scientists left, and now the unserious ones are leaving also.
---
VitaminD-Holick again
Speaking of covidiots, the Boston Herald editorial staff issued an editorial which pushes stupid Trumpian idiocies against pandemic restrictions and face masks while touting Vitamin D as the COVID-19 magic cure.
"When it comes to COVID-19 cases, Florida Gov. Ron DeSantis' open-door policy may have inadvertently reinforced another example of following the science in determining the right course of action. […]

But despite these vastly different approaches, according to Centers for Disease Control and Prevention data, both states' COVID-19 numbers are essentially the same. […]

The ability to avail oneself of fresh air and sunshine's vitamin D benefits — far more difficult for closeted Californians — appears to have a COVID-mitigating effect for a certain segment of the population that abounds in Florida."
The editorial refers to a 2020 paper by the Boston University's toxic quack, "child abuse contrarian" and vitamin D shill Michael Holick. Read about Holick's background here, and my own take on that same PLOS One paper and Vitamin D-COVID-19 research in general here.
Twitter policing
As you know, I was banned from Twitter, forever. This is how evil and dangerous I am. Now Twitter complied with the orders from Ministry of Electronics & Information Technology and censored "52 tweets that mostly criticised India's handling of the second surge of the COVID-19 pandemic."
But of course Twitter, eager to punish every critic of covidiocies for "hate speech", is perfectly happy to serve you the daily governmental propaganda of COVID-19 quack cures, like the Ayurvedic concoction Coronil, pushed by India's health minister himself (read Smut Clyde's take here). And then of course there is Narendra Modi's brainchild and tool of mass murder, the Ministry of AYUSH (Ayurveda, Yoga, Homeopathy etc), which is probably the main cause why India became a pandemic disaster area, with cremations happening round the clock.
Neanderthal Bashing
There is something about Neanderthals which makes every study about them hit the news, many appear in high-ranking or at least impact-factor-heavy journals. Very popular are claims about health issues your ancestors allegedly acquired from having sex with Neanderthals (including COVID-19 and smoking), and of course theories on Neanderthal extinction, nothing can be too stupid there. Many scientists love proving how primitive and inferior Neanderthals were (autistic also!), incapable of any communication, cognition or even manual dexterity to scratch their own bottoms. Maybe it is just scholarly pining for the "good old times" when you could write such "research" about non-white people?
So now, a paper in a certain Nature Publishing Group journal with impact factor 12.5, which like Frontiers specialises on psycho garbage and demented pseudoscience, but serves the elite American customers:
I. Zwir, C. Del-Val, M. Hintsanen, K. M. Cloninger, R. Romero-Zaliz, A. Mesa, J. Arnedo, R. Salas, G. F. Poblete, E. Raitoharju, O. Raitakari, L. Keltikangas-Järvinen, G. A. De Erausquin, I. Tattersall, T. Lehtimäki, C. R. Cloninger Evolution of genetic networks for human creativity Molecular Psychiatry (2021) – doi: 10.1038/s41380-021-01097-y
The abstract ends with:
"We conclude that modern humans have more than 200 unique non-protein-coding genes regulating co-expression of many more protein-coding genes in coordinated networks that underlie their capacities for self-awareness, creativity, prosocial behavior, and healthy longevity, which are not found in chimpanzees or Neanderthals."
The peer-reviewed drivel gets worse in the main text, which is a collection buzzwords like ncRNA, lncRNA, lincRNA and even "horizontal gene transfer", combined with an utterly wrong, but arrogantly concocted picture on anthropology, primate behaviour, evolution and of course genetics.
"We also found that Neanderthals had nearly the same proportions of genes for emotional reactivity as chimpanzees. […] On the other hand, Neanderthals were intermediate to chimpanzees and Sapiens in their proportions of genes for self-control and for self-awareness. […] 64% of the genes found only in Sapiens were in the self-awareness network, especially lncRNAs that we found to be under positive selection. […] We found that Neanderthals had only 33% of the genes for self-awareness present in Sapiens; but these genes, when organized in clusters with other human genes, were sufficient for Neanderthal-like humans to function at 61–70% of the level of well-being of prototypical Sapiens."
And so on. The lead author of that unhinged monstrosity is the psychiatry professor C Robert Cloninger at Washington University at St Louis, USA, one of the co-authors is his son Kevin. The paper does not mention that the Cloninger family owns the Anthropedia Foundation which funded the study. The high priest of well-being has a long Wikipedia page, written entirely by fans and/or PR managers, but I struggle to take someone seriously who also promotes "self-transcendence" and claims that all diseases are psychosomatic. But then again, maybe it's just my chimp-like stupidity caused by too many Neanderthal genes?
---
Wildlife and Environment
This is the serious section of Schneider Shorts.
Corrupt kleptocrats in Zimbabwe decided to cash in fast by having all of their country's elephants killed by trophy hunters. Every year, 500 elephants are to be shot by paying foreign customers, as media reported.
Huffington Post investigation (here republished by Grist) revealed that the ocean floor in the Gulf of Mexico is covered in barrels with chemical waste, which is extremely toxic and often also explosive. It was dumped there since 1970ies by Shell, DuPont and others, with full approval from the Environmental Protection Agency (EPA). Back then, dumping everything into the sea (including radioactive waste) was standard practice in USA. Nobody knows what and how much was dumped, not even EPA, because it was not only barrels, but direct disposal from pipes. The oil companies are drilling for oil just where the barrels were dropped off, you can imagine the dangers.
---
If you are interested to support my work, you can leave here a small tip of $5. Or several of small tips, just increase the amount as you like (2x=€10; 5x=€25). Your generous patronage of my journalism will be most appreciated!