Schneider Shorts of 3 December 2021 – Elisabeth Bik finally gets the Maddox Prize, Russia takes a dump on its science again, one ivermectin trial begins as another one stops, proxalutamide vouchsafed by stellar experts in Italy, Spiderman was never a Canada 150 Research Chair, and why some unethical papers get retracted by heroic editors.
---
Table of Discontent
COVID-19
Science Elites
---
Elisabeth Bik honoured
Finally the sleuthing and activism of Elisabeth Bik, the human super-detector of image duplications and debunker of bad science, has been officially recognised by academic authorities.
The Maddox Prize is named after the late Nature Editor-in-Chief John Maddox and issued jointly by this journal and the charity Sense about Science to those "who promote science and evidence, advancing the public discussion around difficult topics despite challenges or hostility." The prize also carries a monetary reward.
Bik was nominated for the Maddox Prize several times in the past year, in 2019 she received a commendation, together with Ivan Oransky of Retraction Watch and the numbers detective James Heathers.
During the pandemic, Bik become a particular target of online harassment and threats (legal and otherwise), especially by Didier Raoult and Eric Chabriere, the chloroquine quacks of IHU Marseille (read here and here, Chabriere also used the troll account @leprofessione9 to attack Bik in most disgusting ways). The legal threats and other harassment became subject to news coverage by some of the biggest media outlets, and surely contributed to Raoult's recent fall from grace.
More recently, Bik drew the ire of the trolls supporting Cassava Sciences (whose fake science she debunked, who attacked her with the vicious misogynistic aggression on Twitter. One nice aspect of this newly awarded Maddox Prize is that the Journal of Neuroscience and its publishing Society for Neuroscience now look very stupid for teaming up with Cassava to slander Bik in a press release, something Bik's online harassers back then picked up with great pleasure.
Congratulations Elisabeth, to the award and to the recognition by the academic elites it brings! But please be wary of their embrace.
---
COVID-19
Italian experts
Ricardo Ariel Zimerman, Brazilian weight-lifter and doctor whose illegal COVID-19 experiments with chloroquine, ivermectin and proxalutamide left hundreds of patients dead, now puts all his critics right.
As reminder, Zimerman ran these massive clinical trials with hundreds of Brazilian victims with full support of the Bolsonaro government and together with his Brazilian colleague Flavio Cadegiani plus a bunch of other people in Brazil and USA, all connected to a Californian startup Applied Biology which markets the Chinese hair-loss drug proxalutamide as COVID-19 therapy. Frontiers remain perfectly convinced of the results, but otherwise no serious outlet wants to be associated with that homicidal quackery.
Now Zimerman names some foreign experts who prove that the clinical trials were actually a resounding success, and not a crime against humanity, as Brazilian Senate is now investigating.
I saved the image here for posterity:
Strange, Applied Biology's board member and a criminal quack Torello Lotti is not one of them. Must be an independent expert review after all? Are we all to apologise to Zimerman and Cadegiani, and is the Nobel prize now rightfully theirs?
I asked Sylvie Coyaud if she maybe can figure out who these esteemed Italian experts on airway diseases and COVID-19 may be. Sylvie did not disappoint with her blog post "Strange Committee":
At some point one must ask: are Zimmerman, Cadegiani and the rest of this proxalutamide quack team just plain stupid? Sure they have a lot of criminal energy, but come on, their lies and excuses get worse and worse, and they seem to be the only ones believing them.
---
Ivermectin hopes
Duke University, together with Vanderbilt, is running a clinical trial to test the anti-parasitic drug ivermectin for COVID-19. Because apparently science jury is still out, or so they say. Or maybe because courts in USA keep forcing hospitals to treat COVID-19 patients with ivermectin because some criminal antivaxxer quack in a white coat provided a paid testimony.
Newsweek reports:
"Vanderbilt and Duke University researchers are continuing to recruit participants in a study testing Ivermectin and two other drugs as possible treatments for COVID-19. […]

The study began in April and added Ivermectin as a repurposed candidate drug in August. Researchers are continuing to seek up to 15,000 participants with mild to moderate COVID-19 to take part in ACTIV-6, with recruitment messages frequently being posted to social media. The study is being conducted remotely, with anyone in the U.S. who is over 30, has tested positive for COVID-19 in the past 10 days and has experienced at least two symptoms of the illness being eligible to take part.

In addition to Ivermectin, the study is also testing fluticasone—more commonly known as the brand-name nasal spray Flonase—and fluvoxamine, an antidepressant sold under the brand name Luvox."
It's an open label trial (NCT04885530), meaning the patients know which drug they receive (or placebo), as the registration states:
"The participant and study teams will know which study drug the participant is allocated to, but will be blinded to study drug versus placebo because they will be matching."
Well, if your primary endpoints include "Number of symptoms as measured by patient reports" and your secondary endpoints are "Number of Symptom Resolutions as measured by patient reports" and "Change in Quality of Life (QOL) as measured by the PROMIS-29", expect an impressive open-label performance of ivermectin and fluvoxamine vs the disappointment of placebo.
But of course this Vanderbilt-Duke collaboration is not the only trial testing ivermectin. Let's have a look at the website of the clinical trial TOGETHER (NCT04727424), the one that claimed fluvoxamine was a breakthrough drug for COVID-19, (Reis et al 2021).
Turns out, ivermectin was "Stopped for futility".
---
Science Elites
How to quack properly
Speaking of Duke University. Here a story how science elites control the narrative of research ethics.
A clinical study in Panama, where autistic children were subjected to quack therapies with umbilical cord "stem cells", was retracted by a Wiley journal:
Neil H. Riordan , Maria Luisa Hincapié , Isabela Morales , Giselle Fernández , Nicole Allen , Cindy Leu , Marialaura Madrigal , Jorge Paz Rodríguez , Nelson Novarro Allogeneic Human Umbilical Cord Mesenchymal Stem Cells for the Treatment of Autism Spectrum Disorder in Children: Safety Profile and Effect on Cytokine Levels Stem Cells Translational Medicine (2019) doi: 10.1002/sctm.19-0010
The retraction notice explained:
The above article ("the Article"), published online on 11 June 2019 in Wiley Online Library (wileyonlinelibrary.com), has been retracted by agreement between the journal's Editors, AlphaMed Press, and Wiley Periodicals LLC. In May 2021, the journal published an article by Turner & Snyder (2021) (1) outlining concerns that participants were charged to participate in the clinical trial reported in the Article. The Article's authors then published a Letter to the Editor (2) responding to those concerns, followed by an Editor's Note (3) supporting the initial decision to publish the Article. Following publication of (1), (2), and (3), the journal reopened the investigation upon receipt of newly acquired information pertaining to the clinical trial and participants' requirement to pay to participate. The journal has determined that participants were charged to participate and that these charges were not disclosed to the journal, which violates the journal's guidelines on the disclosure of funding sources for clinical trials. As a result, the journal has made the decision to retract the article.
This paper surely deserved to get retracted, while Neil Riordan and all the other quacks behind this child abuse should be in prison. But still, how weird. Because you know, the elite Duke University in USA was doing exactly the same thing, treating autistic children with umbilical cord "stem cells". Unlike the Panama thugs, the Duke scholars were celebrated for that in the media, even if they eventuality had to admit the treatment doesn't work, concluding, again with media applause, that more child abuse of the same kind was needed to be completely sure about the therapy's failure.
Smut Clyde covered this Duke affair briefly here:
But wait, I hear you protest, the Panama thugs charged money from their victims, this is why their paper was retracted, while the Duke professors acted charitably, offering their stem cell healing free of charge! Well, no. As neurodiversity podcast Noncompliant explained:
"Duke has also charged more than 400 families for infusions, using the FDA's Expanded Access Protocol. Each family has paid $15,000." […]

Through its Extended Access Program (EAP) Duke invites parents to enroll children who don't qualify for the study to receive stem cells infusions for a fee of $12,000 per infusion in a separate program. This runs counter to the guidelines of the FDA, which specifies that expanded access only be used for life-threatening conditions where no other treatment is available. In correspondence with parents, the Duke team refer to the EAP as a "compassionate care" program"
See. And guess where Duke researchers published their clinical data claiming an autism cure with umbilical cord blood? In the same Wiley journal.
Geraldine Dawson , Jessica M. Sun , Katherine S. Davlantis , Michael Murias , Lauren Franz , Jesse Troy , Ryan Simmons , Maura Sabatos-DeVito , Rebecca Durham , Joanne Kurtzberg Autologous Cord Blood Infusions Are Safe and Feasible in Young Children with Autism Spectrum Disorder: Results of a Single-Center Phase I Open-Label Trial Stem Cells Translational Medicine (2017) doi: 10.1002/sctm.16-0474
The main difference is that Riordan and his fellow thugs run a quack clinic and rip-off gullible parents of autistic children in Panama, while Kurtzberg and her fellow thugs run a quack clinic and rip-off gullible parents of autistic children at the Duke University in USA.
I wanted to know who is this double-faced pretentious git running that Wiley journal Stem Cells Translational Medicine.
Oh for f***'s sake. Antony Atala. Him. Of course. The man who used to share the world fame with Paolo Macchiarini, the two surgeons always named together. Both men established the "stem cell" approach of seeding decellurised organ scaffolds, Macchiarini was celebrated for growing and transplanting organs upstairs (tracheas) and Atala for doing same downstairs (bladder).
The main difference being that while Macchiarini changed employers and countries whenever trouble arose in order to continue transplanting tracheas until his spectacular downfall, Atala stayed quiet, left Boston Children's Hospital for Wake Forest (quite a fall ;-)) and, most importantly, he stopped transplanting (or it seems even practising medicine altogether). This is how Atala, unlike Macchiarini, not only remained in academia, he still is being celebrated for his allegedly successful past bladder transplants in Boston, which were so successful and life-saving and groundbreaking and Nobel-Prize-worthy that they were never attempted ever again.
Unlike Macchiarini, Atala is not liable to ever transplant any "lab grown" organs into living things every again. And this is why academia and media love him, these days he can safely play a white male genius in a white coat, and nobody gets hurt. Look, he is now into harmless in vitro "bioprinting", even helping with the COVID-19 pandemic, celebrated in the New York Times:
Trust our elites. They have everything under control.
---
Dangerous Medicine
Speaking of unethical human experiments. Nature published a review of this new book:
Sydney A. Halpern Dangerous Medicine: The Story Behind Human Experiments with Hepatitis Yale Univ. Press (2021)
Heidi Ledford writes:
"In 1942, in the grip of the Second World War, the US military faced an existential threat from within. A hepatitis outbreak was suspected to have infected hundreds of thousands of personnel.

There were no animal or cell-culture models for studying the viral liver disease. Desperate to find the source of the outbreak and learn how to contain it, the military joined forces with biomedical researchers, including some from the University of Pennsylvania in Philadelphia and Yale University in New Haven, Connecticut, to launch human experiments that continued for decades after the war.

During the 30-year programme — meticulously chronicled in Dangerous Medicine — researchers infected more than 1,000 people, including over 150 children, with viruses that cause hepatitis. The people enrolled were prison inmates, disabled children, people with severe mental illnesses, and conscientious objectors performing community service in lieu of fighting, relates historical sociologist Sydney Halpern. Owing to biases in the US prison and psychiatric-hospital populations, a disproportionate number were Black. [..]

Halpern has created a haunting narrative that forces the reader to confront our modern social and scientific frame of reference. Long after the book is finished, the question remains: what research abuses are we justifying to ourselves today?"
Well, there is a lot, all well-known to those in the know, but Nature would rather wait several decades before bravely writing about any of that.
---
Russian Elites
Putin's regime continues testing the unconditional loyalty of its subjects. This time, with another grandiose defecation on Russian science, which is already not in a too good condition. The brother of one of Russia's top oligarchs apparently kept whining he doesn't get enough recognition for his scientific genius. So his brother got him a present. The dissident news source The Insider reports (translated from Russian):
"Member of the Russian Academy of Sciences, President of the Kurchatov Institute, Doctor of Physical and Mathematical Sciences Mikhail Kovalchuk became a laureate of the prize "For Faithfulness to Science". His program "Picture of the World with Mikhail Kovalchuk" was named the best scientific program on Russian television. About it informs REN TV.

The ceremony was attended by the press secretary of the Russian President Dmitry Peskov. He noted that "if science can have a face, it should be like Mikhail Valentinovich, it should be very smart and with a smile."

Mikhail Kovalchuk is known not only as a TV presenter, but also as the brother of a billionaire, friend of Vladimir Putin, member of the Ozero cooperative and ex-chairman of the board of directors of Bank Rossiya, Yuri Kovalchuk. The physicist makes frequent statements about USA. For example, he accused the United States is that they collect biomaterials that make it possible to understand why Russian soldiers are more resilient than American ones.

Kovalchuk is also known for various anti-scientific statements, all of them mostly related to the United States. On September 30, 2015, speaking to members of the Federation Council of Russia, he stated that some forces hostile to Russia, in particular in USA, set themselves the goal of "creating a fundamentally new subspecies of Homo sapiens – a service person." This "service person", according to Kovalchuk, has a limited self-awareness, his reproduction is under external control, and genetically modified organisms serve as his food.

Kovalchuk also stated that now there is an actual reduction in the birth rate through the introduction into the mass consciousness of ideas that contradict natural ones. In his opinion, natural ideas contradict, for example, the LGBT community and families without children. In addition, Kovalchuk tied COVID-19 with the US desire to rule the planet."
I'm not sure anyone in Russian academia will dare to protest. Applause, standing ovations, etc.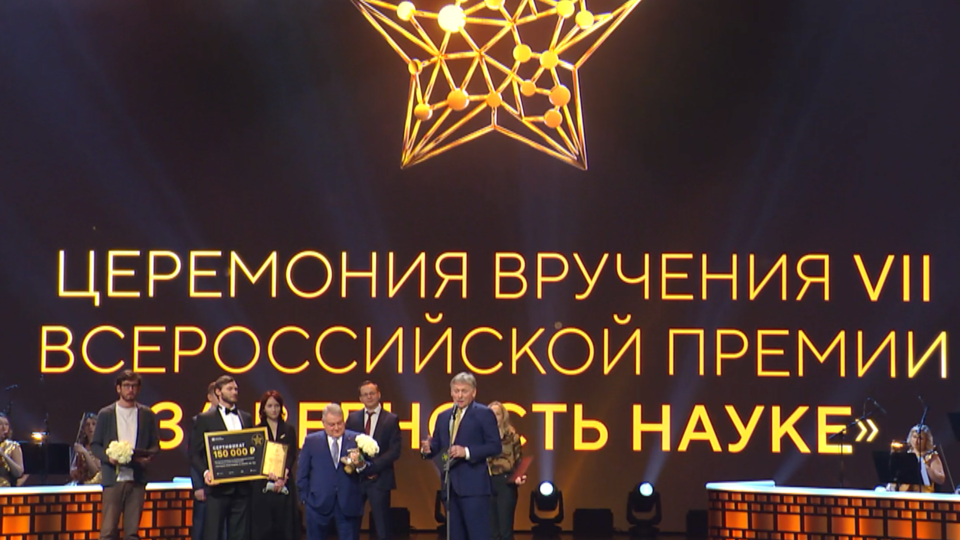 ---
News in Tweets
Anyone surprised Science eagerly interviews Peter Daszak, in a long-read aimed to protect him from criticism and comments like "Poor Peter is being crucified"? Undark also mentions: "Still, some continue to refer to those who suggest the possibility of a lab leak as conspiracy theorists, among them H. Holden Thorp, Science's editor-in-chief, who used the term in a Nov. 11 editorial." Trust our Science elites, everyone!
Science, with all its authority, informs us that Science has Spoken and the COVID-19 pandemic began in the Huanan wet market, where some coronavirus-infected seafood has been sold, even the exact market stall has been pinpointed. Michael Worobey has been namely "Dissecting the early COVID-19 cases in Wuhan". Not everyone is impressed by his peer-reviewed findings:
Now this is quality trolling. Cheshire flags a very fake paper from India, posts it on Twitter. A wise Indian gentleman of science (not one of the authors) chimes in: "believe me this image was not manipulated at all , you are welcome to come to my lab and check for yourself the actual images obtained from TEM, can have repetitive features". Not only is this claim utter bullshit, Dr Aditya Arya doesn't seem to have a lab.
Professor Lawrence Lash stopped replying to emails. Previously he determined Cheshire's work to be "garbage and unprofessional" and accused us of bullying him. Now Cheshire found 50 papers with manipulated data in another Elsevier journal where Lash is currently Editor-in-Chief.
Elisabeth Bik found crazy photoshoppery by a Steve Bhimji. Who, his book publisher StatPearls says, is deceased. Open the tweets for full thread:
Jonathan Pruitt was never a recipient of Canada 150 Research Chair award, the records have been purged. You can always trust the academic authorities on telling you The Truth. Whether the data faking Spiderman indeed lost his PhD and was fired (not just suspended) from his professorship at McMaster University, is also something they also refuse to tell us.
Very rare to see journalists debunk science hype, especially hype from elite US universities published in an elite journal (Kriegman et al PNAS 2021). So thanks to John Timmer and Ars Technica for doing the unusual: "Scientists on Monday announced that they'd optimized a way of getting mobile clusters of cells to organize other cells into smaller clusters that, under the right conditions, could be mobile themselves. The researchers call this process "kinematic self-replication," although that's not entirely right—the copies need help from humans to start moving on their own, are smaller than the originals, and the copying process grinds to a halt after just a couple of cycles. So, of course, CNN headlined its coverage "World's first living robots can now reproduce.""
---