Schneider Shorts of 18 March 2022 – an international covidiot party in Marseille, 3 Italian men of science one shouldn't touch with a bargepole, plagiarist rector resigns, a Belgian cancer cure, and Putin upgrades genocide in Ukraine with plans of ecocide.
---
Table of Discontent
Russia's War on Ukraine
Science Elites
---
Russia's War on Ukraine
Chernobyl Hostages
Wall Street Journal brought a story about 210 hostages Russian military took in the Chernobyl power plant. These people work non-stop since the beginning of the war over 3 weeks ago to prevent a nuclear disaster. The power plant, which reactor Nr 4 exploded in 1986 polluting all of Europe, itself is not operational anymore, but thousands of spent fuel rods are stored there and need constant cooling and maintenance. If these rods overheat, there will be another nuclear disaster. Russia may be driving to achieve exactly that, having destroyed the power supply already twice, the second time just when brave Ukrainian teams managed to restore it.
WSJ describes the abuse of the captive plant staff by Russian Fascist occupiers:
"Since Feb. 23, Chernobyl's technicians and support staff have been working nonstop. After arriving at 9 p.m. for a single night shift to monitor electrical transmission levels and the temperature inside the plant's gigantic sarcophagus housing radioactive waste, they are approaching 500 hours on the job—snatching sleep on chairs in front of beeping machinery and on piles of clothes next to workstations.

Their diet has dwindled to porridge and canned food, prepared by a 70-year-old cook who at one point collapsed from exhaustion. Their phones have been confiscated and they are trailed by Russian soldiers through the nuclear plant's labyrinth of reinforced-concrete corridors. […]

"The picture that emerges is of a skeleton crew of nuclear technicians that has been working under duress for nearly three weeks. One has a thyroid problem and needs medicine, as do several with high blood pressure. In the one-minute calls Russian soldiers allow workers to place to family members, they have told of extreme fatigue, dizziness, nausea and terrible headaches."
Russian occupiers forbid a replacement of the team. It is not clear why, maybe just stupidity.
"By regulation, each morning, the crew was meant to record the night's events in a logbook, informing the incoming shift of any occurrences or concerns. Now, the staff formally signed off—and then on again, transferring their shifts from themselves to themselves. Then on the intercom came the same joke: "Another permanent shift has taken place.""
In parallel, Russian fascists occupied Europe's biggest nuclear power plant in Zaporizhzhya, holding its team hostage also. They even fire ammunition near a running nuclear reactor.
---
Burned Earth Strategy
For all those still unsure what Putin's plans for Ukraine are – he now issued an order to cut down all Ukrainian forests, to be used as timber or sold (presumably to China). Ukrainian secret service uncovered this new document signed by Russian war minister and Putin's confidant Sergei Shoigu:
The Ukrainian Defence Ministry wrote on Facebook in English:
"The occupier state plans mass cut down Ukrainian forests. This is about the letter of the Minister of Defense of Russia Shoigu "About the possibility of demolition on the lands of defense", which is personally addressed to Putin.

The document aims to obtain a permit for the total cutting of Ukrainian "forests, trees, shrubs and green seedlings". It is planned to cut down "of any intensity and of any age, regardless of the form of ownership and category of land with the right to use the obtained wood."

At the same time, the wood unused for the needs of the Russian Armed Forces will be sold, and the funds received will go to the provision of the occupier army.

As of today, without exception, all forests that were in the temporarily occupied territories are in the highest risk zone. The total cutting of green plants is another terrible crime of the occupiers and creating an ecocide.

The last time something similar happened in the territory of Ukraine during the fascist occupation. When the [occupiers] destroyed and exported material and natural values.
Russo-Fascist occupiers are deliberately aiming at causing environmental disasters in Ukraine. They shoot at nuclear power stations, bomb chemical plants, and destroy water works, to cause both epidemics and environmental pollution. As Putin made clear many times even before the war, if Russia can't have Ukraine, nobody will. Not that anyone took the threat seriously.
I am sure Putin's fascist regime now intensively studies Stalin's records of Holodomor in Ukraine 1932/1933. Back then, the Soviet dictator issued orders to confiscate all grain from this most fertile land in the world and to sell it abroad for hard currency. As the result, several millions of Ukrainian farmers starved to death.
As it happens, Russia is already experiencing grain shortages due to sanctions and war mobilisation.
---
Pray 4 Sputnik V
Up until 24 February when we suddenly found out that Russia is not our dearest friend after all, who warms our homes and our souls with fossil fuels, we were poised to get saved from COVID-19 pandemic with Russia's 1000% efficient Sputnik V vaccine. It was about to be approved by WHO!
But then the genocide happened. CBS reports:
"The World Health Organization said Wednesday its evaluation of Russia's Sputnik V coronavirus vaccine has been postponed for the time being, due to the "uneven situation."

WHO vaccines expert Dr. Mariangela Simao said at a press briefing that the UN health agency's officials had originally been scheduled to visit Russia on March 7 — just weeks after Russia invaded Ukraine — to assess the facilities where Sputnik V is produced.

"These inspections were postponed for a later date," Simao said. "The assessment, along with inspections, have been affected because of the situation.

She explained that booking flights had been difficult and that there had been issues with credit cards "and some more operational issues."

Western countries largely closed their airspace to Russian planes after Russia invaded Ukraine Feb. 24 and slapped wide-ranging sanctions on Russian financial institutions.

"This has been discussed with the Russian applicants, and new dates will be set as soon as possible," Simao said. […]

The European Medicines Agency has said its evaluation of Sputnik V remains ongoing."
You'll have to wait, dear WHO and dear EMA, Russia is busy annihilating ambulances, hospitals, birth clinics, kindergartens, schools, bomb shelters, basically they aim for medical staff, the sick and infirm, women and children. But you are instead determined to give these fascists' phony COVID-19 vaccine a chance. Even before the war we knew Sputnik V, like everything in Fascist Russia, is based on fake data. But then again, Sputnik V passed peer review with the same crooked editors of The Lancet who once defended Wakefield and Macchiarini, so…
Well, bad news, dear WHO. Unless a miracle happens, the Zombie nation turns on its mass-murdering Führer and his henchmen, and Russia capitulates, the sanctions will remain. You can inspect their Sputnik V factories remotely, via Zoom or MS Teams! Oh wait, those may be unavailable in Russia because of sanctions. Try TikTok.
Слава Україні! Героям слава!
---
Science Elites
Don't mess with Pizza President
The pizza president Antonio Giordano, self-styled "world famous oncologist" of the Temple University in Philadelphia, USA, is allegedly suing me somewhere in Italy over my old article, or so the word goes.
If true, I wonder what for. Maybe Giordano didn't like me having fun of his research on cancer-curing Neapolitan tomatoes or the fictional genetic resistance of the southern Italians to COVID-19? Or maybe the Sbarro Pizza Institute President is sad I exposed his claim of having worked on Fauci's COVID-19 task force as untrue?
In this regard, more data irregularities were found in papers co-authored by Giordano. Cheshire commented on PubPeer:
"There appear to be some image overlaps between Figure 2 in this paper and one other paper among a set of three. The first and last author appears on all three papers that are involved. Some authors, Antonio Giordano, for example only appear on a single paper. This Oncotarget paper seems to be the first to be published in this set.
Figure 1c, eLife (2020), doi: 10.7554/elife.54523, Received: 17 December 2019, https://pubpeer.com/publications/8B51589E5BECC6E5EDBDE25B9F4EFE
Figure 2, Neoplasia (2017), doi: 10.1016/j.neo.2017.06.005, Received 1 April 2017, https://pubpeer.com/publications/128BEF59CE331E3BB55727E243FBA8
Figure 2 excerpt, Oncotarget (2015), doi: 10.18632/oncotarget.6277 Received: 10 September 10 2015, https://pubpeer.com/publications/C74A8C7AA46F3D00D393675E20A0C6"
This is the oldest of the three papers, it has other issues as well:
Stefania Capasso , Nicola Alessio , Tiziana Squillaro , Giovanni Di Bernardo, Mariarosa A. Melone , Marilena Cipollaro , Gianfranco Peluso , Umberto Galderisi Changes in autophagy, proteasome activity and metabolism to determine a specific signature for acute and chronic senescent mesenchymal stromal cells Oncotarget (2015) doi: 10.18632/oncotarget.6277
The Alessio et al 2020 paper is without Giordano as co-author. Still, maybe eLife should next time check their authors on PubPeer. If they did, they would have noticed that Giordano's Neapolitan buddy at the Sbarro Pizza Institute at Temple University, Umberto Galderisi, has a PubPeer record serious enough to get blacklisted as author. Never mind his boss Giordano himself, with almost 50 papers.
Giordano is in no hurry to retract even the worst offences. Like this train-wreck, published in Wiley's trash-bin journal specialising on Chinese papermill fraud. Cheshire now found more there:
Roberta Falcone, Tiziana Marilena Florio, Erica Di Giacomo, Elisabetta Benedetti , Loredana Cristiano, Andrea Antonosante, Alessia Fidoamore, Mara Massimi, Marcello Alecci, Rodolfo Ippoliti, Antonio Giordano, Annamaria Cimini PPARβ/δ and γ in a rat model of Parkinson's disease: possible involvement in PD symptoms Journal of Cellular Biochemistry (2015) doi: 10.1002/jcb.25041
Old stuff:
New stuff (by Cheshire):
Like all Giordano's friends, the last author Cimini a Temple University adjunct professor at the Sbarro Pizza Institute.
---
Mauro Ferrari wrote a book
There is a very disturbing tradition in Italy of celebrating the most unsavoury toxic men as science geniuses of global fame.
Remember Mauro Ferrari, the biomedical nanotech bullshitter with fraudster friends who briefly was ERC president and then kicked out juts as he announced to solve COVID-19 with nanotechnology? Who later on retracted a paper for fraud?
Well, Ferrari wrote a book now, an autobiography. Here an announcement by Udine Oggi from last month, Google-translated from Italian:
"The man, the scientist, the artist. An all-round genius, a source of pride for the city and for the Stellini high school, where Mauro Ferrari took his first steps as a student in the 70s before becoming a full citizen of the world, establishing himself in research on nanotechnologies applied to care of tumors. The Municipality of Udine welcomes him on Saturday 19 February at 8.45 pm at the Teatro Nuovo Giovanni da Udine with a special event entitled BETWEEN SCIENCE, MUSIC AND WRITING . During the meeting Mauro will present his latest book "Infinitely small, infinitely large – me, nanotechnology and the life around it" published by Mondadori. The mayor of the city Pietro Fontanini will introduce the evening . Music, another Ferrari passion also known for being a talented jazz saxophonist, will act as a counterpoint to the narration…"
If you read my earlier articles about Ferrari, you will want to vomit now.
It gets more nauseating:
"Mauro Ferrari, the nanomedicine giant, will tell his story as a scientist and as a man, the emotions of an entire existence, […] A more unique than rare curriculum, an amazing career in the United States, a volcanic explosion of creativity and design imagination will offer the opportunity to fascinate the public in an intriguing interdisciplinary journey between the different fields of knowledge. With wit and irony Mauro plays with words, playing all the instruments at his disposal to always convey the same thought"
I know Sylvie Coyaud loves books, but she refused to read this one 😀
Here is a comment on my site by someone who claims to have known Ferrari personally back in USA:
"I worked at Houston Methodist and within 10 minutes of meeting the esteemed Dr Ferrari I knew he was a fraud. He told a big lie in an arrogant man-splaining way about something I was rather an expert on, then dismissed me when I disagreed. At Methodist he was considered almost God-like, but I began hearing rumors about sketchy protocols, informed consent issues, etc. Then he 'retired' from Methodist and was given some sort of package – that just doesn't happen. Wonder if they finally caught up with his shenanigans?"
This is the kind of men of science Italy celebrates.
---
Live Longer with Valter Longo
All good things are three, so here is another toxic biomedical quack the Italian nation is very proud of: Valter Longo.
Longo preaches fasting (or caloric restriction) as the way to rejuvenate your body and extend life. But of course telling people to go hungry is not something one can earn much money with, so Longo sells you "Fast-Mimicking Diet (FMD)" food products via his businesses ProLon and L-Nutra, According to Longo, his nutrition products also prevent "cancer, diabetes, or cardiovascular, autoimmune, or neurodegenerative diseases". Of course Longo's commercially available nutraceuticals can also help against COVID-19, as he announced very early in the pandemic.
Some years ago, Longo even ran a clinical trial (NCT02158897) to prove all that his L-Nutra products prevent all possible diseases, together with the German naturopathic doctor (and Charite Berlin professor!) Andreas Michalsen:
Min Wei , Sebastian Brandhorst , Mahshid Shelehchi , Hamed Mirzaei , Chia Wei Cheng , Julia Budniak , Susan Groshen , Wendy J. Mack , Esra Guen , Stefano Di Biase , Pinchas Cohen , Todd E. Morgan , Tanya Dorff , Kurt Hong , Andreas Michalsen , Alessandro Laviano , Valter D. Longo Fasting-mimicking diet and markers/risk factors for aging, diabetes, cancer, and cardiovascular disease Science Translational Medicine (2017) doi: 10.1126/scitranslmed.aai8700
Out of 102 participants, only 71 made it into final results. To make the results more convincing, the control group was cancelled and switched to L-Nutra. You can't take this trash science seriously, but a Science journal did.
That trial was performed at the University of Southern California Leonard Davis, where Longo is professor, which doesn't sound impressive because it is not, I mean what is this obscure college anyway. Even the yoga quack Deepak Chopra made it to professor at UC Davis proper!
He may be a small fish in USA, but in Italy (but also the rest of Europe) Longo is all over the media. He is also group leader at the prestigious IFOM cancer research institute in Milan where I once worked as a postdoc a failed scientist.
We can't know how much cash Longo makes with his nutrition business, but he insists it all flows into his anti-aging research, as the German pseudo-intellectual magazine Der Spiegel advertised. Which probably means, the money goes into his non-profit foundations, Fondazione Valter Longo in Italy and Create Cures in USA. In fact, the clinical trial paper explained regarding L-Nutra: "One-hundred percent of [Longo]'s equity will be assigned to the nonprofit foundation Create Cures." Evil tongues might suspect that this way the nutraceuticals cash is converted tax-free not into research, but into charitable remunerations to the foundation employees like Longo himself and his friends on these two foundations' boards. Friends like… Guido Kroemer.
I keep telling you: the German-born French professor Kroemer is the centre of bad science universe. Basically, follow Kroemer for a week or two and you will meet all the cheaters, quacks and bullshitters in biomedical science. And of course Kroemer is a star in Italy, they seem to love "scientists" like him there. In fact, the Italians once gave Kroemer a €1 Million award exactly for his advertisement of fasting as an anti-aging therapy.
---
Quack sanctioned by FDA
Sabine Hazan, antivaxxer, covidiot, ivermectin enthusiast and autism quack constantly running insane clinical trials, has been sanctioned by FDA. She received a WARNING LETTER:
"Ref. No.: 22-HFD-45-02-02

Chief Executive Officer, ProgenaBiome

Dear Dr. Hazan:

This Warning Letter informs you of objectionable conditions observed during the U.S. Food and Drug Administration (FDA) inspection conducted at your clinical site between September 13 and September 21, 2021."
Unsurprisingly, Hazan forgot to obtain an ethics approval:
"You failed to assure that an Institutional Review Board (IRB) that complies with the requirements set forth in part 56 was responsible for the initial and continuing review and approval of the proposed clinical study [21 CFR 312.66]."
The clinical trial seems to be this one, NCT04482686. Its 31 participants with COVID-19 are being treated with Ivermectin, Doxycycline, Zinc, Vitamin D3 and Vitamin C, but for some reason no stool transplants (Hazan's cure of choice for everything, especially autism, read here). And read here about her ivermectin quackery:
The warning letter says 10 people were treated without an IRB approval, while trial is listed as "Active, not recruiting".
FDA Warning Letter continues:
"We are unable to perform an informed evaluation of your written response because you did not provide a corrective action plan that, if properly carried out, would prevent the recurrence of this type of violation in the future. Specifically, you did not provide sufficient details concerning how you, as the clinical investigator, will (1) prevent a lapse in IRB continuing review in the future, and (2) prevent the enrollment of subjects and the administration of investigational drug during a period in which the IRB approval has lapsed. […]

This letter is not intended to be an all-inclusive list of deficiencies with your clinical study of an investigational drug. It is your responsibility to ensure adherence to each requirement of the law and relevant FDA regulations. You should address any deficiencies and establish procedures to ensure that any ongoing or future studies comply with FDA regulations."
---
Covidiot party in Marseille
Didier Raoult throws a covidiot party at his IHU Marseille before his forced resignation later this year. And look who is coming.
Next to a bunch of French covidiots, all friends of Raoult, you have international stars:
The self-proclaimed inventor of mRNA vaccines and antivaxxer, Robert Malone
The ivermectin quack and antivaxxer Pierre Kory
Another ivermectin quack and antivaxxer Peter McCullough
Chloroquine quack and antivaxxer Harvey Risch
But where are Christian Perrone, Vovka Zelenko, Judy Mikovits and Richard "experienced stud" Fleming?
---
Another fraudulent rector
Another university rector found to be a research fraudster. This time, the Vice Chancellor of the University of North Carolina in Chapel Hill, Terry Magnuson, was caught on plagiarism in an NIH grant. Chronicle of Higher Education reported on 8 March 2022:
"The vice chancellor for research at the University of North Carolina at Chapel Hill engaged in research misconduct when he plagiarized in his application for a federal grant for cancer research, according to a recent report from the federal Office of Research Integrity.

In its findings published Tuesday, the office said Terry Magnuson, also a professor of genetics, "knowingly, intentionally, or recklessly" plagiarized from three online articles and one published paper in his grant application to the National Cancer Institute and the National Institutes of Health last March. […]

Magnuson, who did not immediately respond to a request for comment, is the founding chair of the UNC-Chapel Hill Department of Genetics. He was appointed the university's vice chancellor for research in 2016 and then reappointed in April 2021 following administrative review."
The Office of Research Integrity (HHS-ORI) announced on 11 March 2022:
"ORI found that Respondent engaged in research misconduct by intentionally, knowingly, or recklessly plagiarizing text from the following three (3) online articles and one (1) published paper:
Plagiarized text was included in:
grant application R01 CA267946-01A1, "Genome-wide dynamics of chromatin modifiers," submitted to NCI, NIH, on March 1, 2021 (hereafter referred as "R01 CA267946-01A1")"
Magnuson entered an agreement to have his research supervised for the next 2 years. He then resigned, as the university announced on 10 March 2022:
Crazy, in USA Magnuson steps down for a bit of plagiarism, but in UK, the billionaire heir David Latchman remained rector in London despite because of misconduct findings and after almost 70 papers with his name were found to be fraudulent.
Can be worse. We spoke of Italy and its tradition of worshipping the most toxic men of "science". Well, the Ferrara rector Giorgio Zauli won, his Italian enemies sued and intimidated, despite because of fraud in 45 of his papers.
Gosh, good to know such low ethics, misconduct findings and resignations would never happen among German university rectors.
---
Colzato's whistleblowers
The Dutch journalist Jop de Vrieze covers in Volkskrant the situation of the three whistleblowers in the affair of the former Leiden University researcher, Lorenza Colzato. The psychologist was found guilty of research misconduct for ethics breaches and data forgery, several retractions were ordered, but nevertheless, or rather exactly because of this, she got a new cushy job at the TU Dresden. The German university is fully on her side, so staunchly that German media is afraid to even name Colzato in their reporting for fear of lawsuits.
Now, Volkskrant reports about the whistleblowers Laura Steenbergen, Roberta Sellaro and Bryant Jongkees (Google-translated from Dutch), and how Colzato, herself freshly graduated in Leiden, ran her little group there:
"The four form a close-knit club, but that's not all positive. "She completely isolated us from others," Sellaro says. 'We were not allowed to have lunch with other colleagues, we were not allowed to go to promotion ceremonies because that would be a waste of time, at conferences we were allowed a maximum of two alcoholic drinks and we had to go to bed early. The first email on my workdays came from her, "Come to my office." Then you'd get either a list of things to do or a list of insults for everything you'd done wrong."

Colzato also plays the three against each other. "There were always two the sweetheart and a third was the scapegoat," says Steenbergen. "At some point you go along with it. We had sold our souls to the devil."

Within that dynamic, Colzato encourages the three to behave in a way that they know is unacceptable. For Steenbergen, the most intense thing is taking blood from test subjects before permission from the Medical Ethics Review Committee – something that is prohibited by law. "We really can't do that," she says several times, but Colzato keeps talking to her until she gives in. The three also notice that Colzato is always on top of the research results. Others have nothing to say about it and discussion is not possible."
Then the whistleblowers found out that Colzato was removing test subjects from the database because she didn't like the results. They reported her for misconduct with the help of a colleague anonymously, but Colzato found out their identities. She was then found guilty of research misconduct in two investigations, 15 papers were found to be fraudulent and 7 to be retracted. 6 months before the final verdict, Colzato moved to TU Dresden, but her husband remains employed at Leiden University. While whistleblowers live in fear, there are always second chances for perpetrators.
"The two are disappointed that the interests of individual researchers again seem to be placed above those of science. Three journals have not even responded to the request to withdraw from the university, for the others it could also take months or even years if the editors decide to withdraw at all. "When the relevant scientific journal withdrew one of the two articles in response to the first report, Laura and I celebrated," says Sellaro. "We felt more joy than we had ever experienced after an article was accepted for publication. It had taken us so much effort.""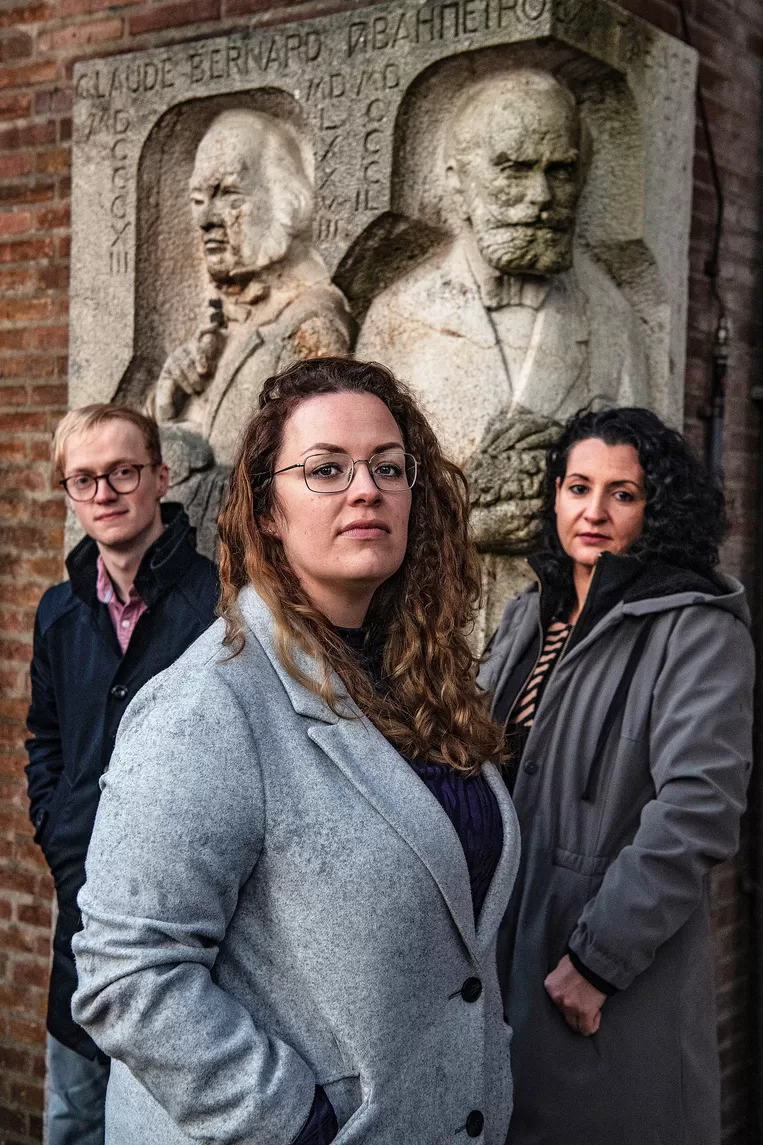 ---
The Belgian who Cured Cancer
Belgian media proudly reports that simple over-the-counter cancer cure is available, and it is Coenzyme Q10:
"It is an existing antioxidant called metoquinone mesylate, marketed under the name MitoQ (pronounced in English, "MaïtoKiew"). It is sold today as a dietary supplement, but has shown potential in certain medical indications. Today, MitoQ opens very interesting perspectives against the development of metastases and recurrence in breast cancer.

Pierre Sonveaux, researcher at the Experimental and Clinical Research Institute of UCLouvain, and his team, including post-doctoral student Tania Capeloa, have identified that this drug would prevent the appearance of metastases in 80% of cases. and to avoid, in 75% of cases, the local relapse of human breast cancer. So far, these promising results have been obtained in mice."
MitoQ is a synthetic, commercially available version of Coenzyme Q10, which according to Wikipedia "also known as ubiquinone, is a coenzyme family that is ubiquitous in animals and most bacteria (hence the name ubiquinone). In humans, the most common form is coenzyme Q10 or ubiquinone-10. CoQ10 is not approved by the U.S. Food and Drug Administration (FDA) for the treatment of any medical condition".
Obviously what with Q10 being sold in every pharmacy without prescription, it is safe, whcih proves to some Belgians that it must be both a cure and a preventive for breast cancer. Pierre Sonveaux, pharmacology professor at the University of Louvain is excited:
"The molecule we are working on at UCLouvain could be given from the day of diagnosis of a cancer at risk of metastasis and maintained until the patient is cured." […]

The next step is the test of the molecule in humans: the first clinical phase has already made it possible to test the product in healthy patients and it has proven to be of low toxicity. Then, a clinical phase 2 will begin to demonstrate the effectiveness of this treatment in cancer patients. The participants are already enrolled. And finally, even later, a phase 3. Revolution or hope? "We are more than hopeful" , enthuses Pierre Sonveaux."
Indeed, his preclinical data is so convincing, it was published in MDPI. Peer-reviewed in 4 days ("Received: 4 March 2022 / Accepted: 8 March 2022").
Tania Capeloa, Joanna Krzystyniak, Amanda C. Rodriguez, Valéry L. Payen, Luca X. Zampieri, Erica Pranzini, Françoise Derouane, Thibaut Vazeille, Caroline Bouzin, François P. Duhoux, Michael P. Murphy, Paolo E. Porporato, and Pierre Sonveaux. "MitoQ Prevents Human Breast Cancer Recurrence and Lung Metastasis in Mice" Cancers (2022) doi: 10.3390/cancers14061488
We are informed:
"T.C. and P.S. are inventors of patent application EP21175397.5 "Molecular signature for assessing the responsiveness of cancer to mitochondria-targeted antioxidants". M.P.M. consults for MitoQ Inc. and holds patents in mitochondria-targeted therapies. Authors declare no other conflict of interest. In particular, Antipodean Pharmaceuticals Inc. and its side branch MitoQ Inc., who possess patent rights on the MitoQ molecule, did not fund the study."
Oh, and this same Sonveaux's cancer cure was celebrated by same Belgian media already in 2016, where they asked you to donate money to his research. Yep, the publisher MDPI may be utter trash but it's not cheap.
---
I thank all my donors for supporting my journalism. You can be one of them!
Make a one-time donation:
I thank all my donors for supporting my journalism. You can be one of them!
Make a monthly donation:
Choose an amount
Or enter a custom amount
€
---
Your contribution is appreciated.
Your contribution is appreciated.
Donate
Donate monthly