Schneider Shorts of 19 August 2022 – a Colossal wanker goes Oz, a whistleblower sues MIT over agro-fraud, another sacked whistleblower to be deported, a grape industry shill with nutrition advice, an editor guides Aneurus through proper channels, papermills invade even preprints, with camel dung, a PhD in masturbation, and secret self-assembling graphene nano-antennas in mRNA vaccines!
---
Table of Discontent
Industry Giants
Scholarly Publishing
Science Breakthroughs
Eat Grapes! – because professor John Pezzuto says so.
Camel Dung – Smut Clyde and the secret Nazi cure for dysentery
---
Industry Giants
Whistleblower vs MIT
New revelations on the MIT Media Labs scandal of Open Agriculture Initiative (OpenAg), where a bullshitting cheater named Caleb Harper once claimed to be able to grow veg in a AI-operated box called "Food Computer", while sponsored with the money from the late billionaire and paedophile pimp Jeffrey Epstein.
Back in 2019, the fraud was exposed (spoiler: they placed supermarket veg into the box to fool media and investors), plus an environmental pollution scandal, Harper was sacked, MIT Media Labs was very sad about having taken money from Epstein.
Now, Boston Business Journal reports how exactly MIT ran their investigation back in 2019:
"Nearly three years later, MIT has said nothing more about the project, its internal investigation or any findings or changes in policy that may have occurred. Now, new revelations from a lawsuit in Middlesex Superior Court allege that university administrators had been told by a former researcher on that project named Babak Babakinejad more than a year before those media reports that the science didn't work and research was being misrepresented. The lawsuit alleges that MIT ended Babakinejad's research appointment at MIT "for complaining about and reporting research fraud and fraudulent fundraising activities," and further claims that the university "knew at all times" that the central innovation of that research, called the food computer, "simply did not operate as it claimed.""
The whistleblower refused to be silenced and contacted all media and authorities he could. I also offered my help, but luckily in this case mass media was interested, and Harper and MIT Media Labs were publicly shamed for their fraud. All that huge money, where did it go…
"OpenAg's research into its so-called "personal food computers" was used by the college to raise money, the lawsuit alleges. The director of the program, Caleb Harper, was invited by MIT President Rafael Reif in May 2016 "to participate in his Campaign for a Better World in New York and London, which sought billions of dollars of unrestricted funds for MIT," according to the lawsuit, and in January 2017, Reif invited Harper to a dinner with "Saudi billionaire Sir Abdul Jameel Latif, a major MIT donor in Mayfair, London.""
And now Babakinejad sues MIT.
"In an affidavit in April related to the lawsuit, Reif, who plans to step down as president of MIT this year, said he had "no firsthand knowledge of any of the facts or circumstances concerning Mr. Babakinejad's alleged complaints about OpenAg, the operability of the OpenAg Food Computer, or any alleged misconduct" at the project. He also said that "at no time did (he) seek direct donations for OpenAg from a potential or current donor.""
Truth is, MIT Media Labs tried to cash in with Harper's food box magic long after they knew it was fake.
"But even after the May 2018 letter from Babakinejad's attorney reporting the alleged misrepresentations of research, the school continued to promote OpenAg's research. In one notable example, on April 3, 2019, MIT's public relations office issued a press release declaring that researchers there, using machine learning, "have created basil plants that are likely more delicious than any you have ever tasted."

The release touted the publication of an article in the academic journal Plos One, and claimed that OpenAg was "just the beginning for the new field of 'cyber agriculture.'" The announcement attracted significant attention, with writeups in The Boston Globe, Science Daily and the Daily Beast. Plos One retracted the article more than two years after publication, in October 2021, citing "limitations of the dataset" and insufficient detail for the experiment to be replicated."
---
Colossal Wanker goes Oz
George Church, MIT's own god-impersonator who makes big money by bamboozling investors and media with eugenics, anti-aging bullshit and promises to de-extinct mammoths, dinosaurs and Neanderthals while solving climate change (read here and here), now goes with his company Colossal to Australia. There's namely a guy there who plans to de-extinct the thylacine (read here).
Newsweek reports:
"Colossal Biosciences—the Dallas-based company attempting to revive the woolly mammoth—has announced that it has started working on the de-extinction of the thylacine, better known as the Tasmanian tiger. […]

Colossal, which was founded by tech entrepreneur Ben Lamm and renowned Harvard geneticist George Church, has already been working on the de-extinction of the woolly mammoth. This project is aiming to create a genetically-modified hybrid elephant with woolly mammoth traits that will eventually be introduced to the Arctic tundra.

Now the company is planning to do the same for the thylacine by creating a Tasmanian tiger—or more specifically, something that resembles it—and reintroducing the animal to selected areas in Australia with the hopes that it will have a positive impact on local ecosystems."
And this is Church's partner in Oz:
"To make this dream a reality, Colossal is teaming up with and investing in the Thylacine Integrated Genetic Restoration Research Lab (TIGRR) at the University of Melbourne, Australia, headed by Andrew Pask—a leading marsupial evolutionary biologist and Tasmanian tiger expert—which has already sequenced most of the animal's genome."
The mammoth was to be made by genetic engineering of Asian elephant, the dinosaur from a chicken (seriously!), and Neanderthal probably by cloning a GMO Church himself. As for the thylacine:
"To know what edits need to be made to the genome of the closest living relative—a mouse-like marsupial called the fat-tailed dunnart—the scientists need to be able to compare it to the thylacine's genome and identify any key differences. Pask's team has completed the sequencing of around 96 percent of the thylacine genome, although some challenging work remains to nail down the remaining 4 percent."
I hate to insult animals, but Church and Pask sound like two fat-tailed dunnarts.
---
Scholarly Publishing
Editor shows the way
Poor Aneurus Inconstans diligently writes to every single editor in chief personally to inform them of the fraud in the papers by Javier Gonzalez-Gallego, and in most cases there isn't even a reply.
"If in any case we consider that the problems with the images really affected the validity of the results, we ourselves would ask the corresponding journal to retract the article." – Prof Javier González-Gallego
In this case, Aneurus reported 3 papers in the Elsevier journal Translational Research, in an email to its chief editor Jeffrey Laurence, professor of medicine in the division of hematology-oncology at Weill Cornell in New York.
Crespo I, San-Miguel B, Fernández A, Ortiz de Urbina J, González-Gallego J, Tuñón MJ. Melatonin limits the expression of profibrogenic genes and ameliorates the progression of hepatic fibrosis in mice. Transl Res. 2015 doi: 10.1016/j.trsl.2014.10.003.
Mauriz JL, Durán MC, Molpeceres V, Barrio JP, Martín-Renedo J, Culebras JM, González-Gallego J, González P. Changes in the antioxidant system by TNP-470 in an in vivo model of hepatocarcinoma. Transl Res. 2007 doi: 10.1016/j.trsl.2007.04.006.
Mauriz JL, Gonzalez P, Duran MC, Molpeceres V, Culebras JM, Gonzalez-Gallego J. Cell-cycle inhibition by TNP-470 in an in vivo model of hepatocarcinoma is mediated by a p53 and p21WAF1/CIP1 mechanism. Transl Res. 2007 doi: 10.1016/j.trsl.2006.07.004.
This Spanish team has currently 56 problematic papers on PubPeer. How do you think the esteemed Dr Lawrence reacted to Aneurus' message? He let his assistant inform Aneurus:
"We take allegations of scientific misconduct seriously. The standard process for handling these allegations is to forward them to the authors' institution. It's the institutional authority that is responsible for ensuring the integrity of the research conducted under its auspices. We will forward your allegations to the authors' institutional authorities at the University of León and cooperate with their offices to investigate this matter. For the articles listed below, the authors' departmental heads at the University of León are as follows:

José Luis Mauriz Gutierrez
Institute of Biomedicine
jl.mauriz@unileon.es

Sonia Sanchez Campos
Department Director
Department of Biomedical Sciences (includes Department of Physiology)
ssanc@unileon.es

We encourage you to contact these individuals as well.

Sincerely,

Jeffrey Laurence, MD

Editor in Chief, Translational Research

Michael Franklin, MS
Senior Managing Editor, Translational Research"
I informed Laurence that the institute's director José Luis Mauriz is the first author on the two of fake papers Aneurus reported. Basically, Lawrence announced to make his decisions based on Mauriz' investigation of himself and his old mentor, Gonzalez-Gallego. I got this reply:
It may be an insight into how Elsevier works: it only retracts papers when the authors' academic employer asks for it. But also it is an insight into how Weill Cornell works. Now we finally know who investigates the fraudulent papers of Laurence's faculty colleague, Augustine MK Choi. The dean of the faculty, a certain Dr Augustine MK Choi.
Augustine Choi is Dean of Weill Cornell and a misunderstood genius. He discovered that carbon monoxide is a cure for all possible diseases, just add a bit of Photoshop.
The fraudulent paper by the German regenerative medicine enthusiast Heike Walles has finally been retracted, after a 5 year long investigation. You can read the backstory here:
Former star of German regenerative medicine Heike Walles gets slapped with research misconduct and a retraction by her former employer, the University of Würzburg. She and her husband, the Macchiarini-trained surgeon Thorsten Walles, left Würzburg years ago for Magdeburg where nobody minds.
The retraction happened because the chief editor of that Elsevier journal, Christoph Sensen, is ethically an exact opposite of Laurence. Sensen did his own investigation and found much more than the University of Würzburg.
Here is the long-awaited the retraction notice:
"This article has been retracted at the request of the Author(s).

(a) The authors have duplicated at least one figure from a paper that had already appeared in:

• Engineered Liver-Like Tissue on a Capillarized Matrix for Applied Research. TISSUE ENGINEERING; Volume 13, Number 11, 2007 Engineered Liver-Like Tissue on a Capillarized Matrix for Applied Research. KIRSTIN LINKE, JOHANNA SCHANZ, JAN HANSMANN, THORSTEN WALLES, HERWIG BRUNNER, & HEIKE MERTSCHING

Apparently, no permission was obtained to re-publish the image, as the authors did not provide us with a copy of a release issued by Mary Ann Liebert Inc. with an authorization to re-publish the figure initially published in Linke et al. (2007) in J. Biotechnology. In this case, this infringes on the copyright of Mary Ann Liebert Inc.

The authors stated on Feb. 11 2017 in an email to the Editor in Chief: "Between 2007 and 2010 we modified the culture conditions in out (Chief Editor comment: this means "our") tissue models. These changes did not influence the morphology and 3 D arrangement of the cells. However, they changed the long term function of out (Chief Editor comment: this means "our") tissue models." Therefore, they implied that the figures shown in the 2010 paper demonstrate that there were no changes in the "morphology and 3 D arrangement of the cells" when comparing the culture conditions. It would, in our opinion, be impossible to demonstrate the similarities in the two different culture conditions by using the same figures as in the 2007 article, as both instances only show the result of the original culture condition.

(b) The authors have also (self)plagiarized significant text sections from:

• Genes Nutr. 2009 September; 4(3): 165-172 Penza, Jeremic, Montani, Unkila, Caimi, Mazzoleni, Diego Di Lorenzo PMCID: PMC2745740 DOI: 10.1007/s12263-009-0214-7 Springer-Verlag 2009

• Van den Belt K, Berckmans P, Vangenechten C, Verheyen R, Witters H (2004) Comparative study on the in vitro/in vivo estrogenic potencies of 17beta-estradiol, estrone, 17alpha-ethynylestradiol and nonylphenol. Aquat Toxicol 66(2):183–195

• Generation and Transplantation of an Autologous Vascularized Bioartificial Human Tissue. (2009) Clinical and Translational Research Transplantation; 27 July 2009 – Volume 88 – Issue 2 – pp 203-210 Heike Mertsching, Johanna Schanz, Volker Steger, Markus Schandar, Martin Schenk, Jan Hansmann, Iris Dally, Godehard Friedel, & Thorsten Walles

One of the conditions of submission of a paper for publication is that authors declare explicitly that their work is original and has not appeared in a publication elsewhere. Re-use of any data and text should be appropriately cited. As such this article represents a severe abuse of the scientific publishing system. The scientific community takes a very strong view on this matter and apologies are offered to readers of the journal that this was not detected during the submission process."
As reminder, the University of Würzburg investigated only this one paper by Walles, and found research misconduct because of image reuse. Plagiarism was not addressed, as the committee head informed me. The former employer of both Heike and Thorsten Walles did not investigate their other publications and the disastrous tracheal transplants hoping that their other past employees will do that. The investigations at Fraunhofer Society and Hannover Medical School (MHH) were however probably buried before they even began. Both Walleses found new jobs at the not really that prestigious University of Magdeburg.
---
New team at JCI
The Journal of Clinical Investigation addresses the problem of research fraud in an editorial.
Sarah Jackson, Corinne L. Williams, Kathleen L. Collins, and Elizabeth M. McNally Data we can trust J Clin Invest. (2022) doi: 10.1172/JCI162884.
"To a great degree, scientific investigation and publishing are built upon trust in authors. But in representing the American Society for Clinical Investigation as Editors, we employ safeguards to help verify the quality of work in the JCI Family of Journals. The first pillar is the Editorial Board of academic and professional editors. With broad scientific knowledge, our Editorial Boards scrutinize the rigor and quality of manuscripts."
The journal previously replaced all of its editorial editors. Gone are the Deputy editors of many years, the Johns Hopkins University professors Arturo Casadevall and Gregg Semenza, last seen on board in early 2022. The former is a self-professed champion of research integrity and the latter is the Nobel Prize in Medicine laureate, both refuse to retract the fraudulent papers they published.
Arturo Casadevall is probably the most recognized expert for research integrity, author of many peer reviewed papers on that topic. But now his own publications on microbiology and immunity are under scrutiny.
"Even after people have been telling you for, you know, 20 years or more that it's going to happen, no one expects it." -Gregg Semenza, Nobel Prize winner 2019
But no need to get excited about JCI cleaning own house: as I was informed, the journal's editorial board gets rotated every 5 years to a different US university. Before it was Johns Hopkins, now it's Northwestern University. Yes, a bizarre and silly system. The new editorial continues:
"In July 2021, the JCI and JCI Insight implemented additional checks using Proofig (https://www.proofig.com/), a software that evaluates images for duplicated content. We apply this screen to each manuscript prior to full acceptance. […] Prior to adopting Proofig, our professional Editors laboriously screened blots and images, as we described in a previous editorial (1). This prior experience, which relied on manual scrutiny of manuscripts, made it evident that there were a host of image issues being missed in peer review and by our Editorial Board. Activity on PubPeer, a website that catalogs data concerns in post-publication manuscripts, supports the concept that data integrity issues are present across many, if not all, biomedical journals."
Nice that they approve of PubPeer. But thing is, Proofig is the company by Dror Kolodkin-Gal, who is the husband of the Weizmann Institute researcher Ilana Kolodkin-Gal, who earned a retraction and an expression of concern for data manipulation in Photoshop, and has more on PubPeer, read here:
Rony Seger, Jacob Hanna, Ilana Kolodkin-Gal, Atan Gross, Sima Lev, Tsvee Lapidot, Moshe Oren, Varda Rotter and others. Let's celebrate the Weizmann Science!
This is how Proofig advertises, with a quote of its owner:
Dr Dror Kolodkin-Gal: "As a senior researcher in life sciences, I became all too familiar with the damaging problem of inadvertent image duplication in scientific publications. My awareness of the massive prices paid by my colleagues and the esteemed journals in which their studies are published, which damages the integrity of the scientific process itself, is precisely what motivated me to found Proofig."
Does Dror train his software on Ilana's papers?
I once asked Dror Kolodkin-Gal for his expert option on this paper, but he never replied, maybe because I said I can't pay him:
Sathish Kumar , Ilana Kolodkin-Gal, Hanna Engelberg-Kulka Novel quorum-sensing peptides mediating interspecies bacterial cell death mBio (2013) doi: 10.1128/mbio.00314-13
The new JCI editors think they have an elegant solution to whether a fudged image data of the kind Casadevall, Semenza and Kolodkin-Gal published is fraud or an innocent honest mistake of oversight:
Except of the cases where fraudsters steal someone else's results, and then use their victims as witnesses that the falsified data is still valid because, look, it was reproduced by that very lab (we stole from).
---
Papermills for Victory
The Guardian excitedly reports:
"China has overtaken the US as the world leader in both scientific research output and "high impact" studies, according to a report published by Japan's science and technology ministry.

The report, which was published by Japan's National Institute of Science and Technology Policy (NISTP) on Tuesday, found that China now publishes the highest number of scientific research papers yearly, followed by the US and Germany.

The figures were based on yearly averages between 2018 and 2020, and drawn from data compiled by the analytics firm Clarivate."
Here are the details:
"China published a yearly average of 407,181 scientific papers, pulling ahead of the US's 293,434 journal articles and accounting for 23.4% of the world's research output, the report found.

China accounted for a high proportion of research into materials science, chemistry, engineering and mathematics, while US researchers were more prolific in research into clinical medicine, basic life sciences and physics."
Nobody ever mentions papermills, plagiarism and citation rings in that masterpiece of academic and journalistic professionalism.
---
Wiley does it again!
Speaking of papermills: one of world's biggest scholarly publishers, Wiley, once again decided to embrace the papermill industry as a partner, and not as an enemy.
"I am open to the possibility that they both outsourced their Western Blot production to a single, independent Wurst-Meister specialist." – Dr Smut Clyde, art historian of the Chinese Papermill Renaissance.
A wise choice for business which I personally applaud. This Master of The String of Sausages papermill fabrication, flagged by Smut Clyde in July 2022, now received a mega correction:
Zhenyu You , Dandan Peng , Yixin Cao , Yuanzhe Zhu , Jianjun Yin , Guangxing Zhang , Xiaodong Peng P53 suppresses the progression of hepatocellular carcinoma via miR‐15a by decreasing OGT expression and EZH2 stabilization Journal of Cellular and Molecular Medicine (2021) doi: 10.1111/jcmm.16792
Smut Clyde now notes:
"Mega-correction, 6 June 2022.

"In Xiaodong Peng et al.,1 the Figure S2C Transwell and WB experiment of Figure 3A, Figure 4I, Figure 5E, Figure 6A, Figure 7A and Figure 8D are incorrect. The correct figures are shown below. The authors confirm that all results and conclusions of this article remain unchanged."

The correction is not entirely honest, as the amended Figures also include a new 8A, not announced in the Corrigendum but sneaking in under the radar:

A line-up of tumors has been photoshopped to replace a ruler that is recognisable from the products of a papermill, with a more anonymous ruler. Either the original Fig 8A was fake, or the replacement is fake, or both. The journal editors are evidently happy with photomanipulation.

Here are the panels 3A, 4I, 5E, 6A, 7A and 8D that were (explicitly) replaced by the Corrigendum. WB-like images with this stylised, "row-of-bowties" appearance are common in the products of the "contractor papermill". Can the authors provide any more explanation for their replacement?
The journal's Editor-in Chief Stefan Constantinescu, professor at the Université Catholique de Louvain and the Ludwig Institute for Cancer Research in Brussels, Belgium, member of both Belgian and Romanian Academies of Medicine and President of the Federation of European Academies of Medicine (FEAM), told me this:
When ask who was responsible for that correction, Constantinescu said:
Things publishers do behind the chief editor's back…. But soon after, Wiley took over:
Same day, Constantinescu updated me:
"Following your email and PubPeer comment we launched an internal inquiry to see exactly how was this handled. 

At present for all accepted papers we perform manual control of Figures and we caught many and deterred also many as dubious submissions went down a lot from China in the past year.

For this particular paper the path is that authors submit a Corrigendum through the system and this goes to Image checking bypassing an editor. That service has great expertise in Figure manipulation internally in the paper but not in comparing with other publications.

We are revising the circuit for these Corrigendum submissions so they are seen by the initial editors not only by production and Image checking and in this case the enormous numbers of panels that needed correction should have triggered an alarm and probably should have led to retraction- here it is my office's fault as it was transferred to Image checking and informatically it was equivalent to an editor acceptance.

Thank you for pointing this out. "
I wouldn't hurry congratulating Wiley, look what they did here.
---
Science Breakthroughs
Eat grapes!
A press release, this time not form a university, but by "California Table Grape Commission":
"Recent studies released by Dr. John Pezzuto and his team from Western New England University show "astonishing" effects of grape consumption and "remarkable" impacts on health and on lifespans.

Published in the journal Foods, one study showed that adding grapes in an amount equal to just under two cups of grapes per day to a high-fat diet, typically consumed in western countries, yielded reductions in fatty liver and extended lifespans. Noting that these studies add an entirely new dimension to the old saying "you are what you eat," Pezzuto, who has authored over 600 scientific studies, said that the work with grapes showed actual changes in genetic expression. "That is truly remarkable," he noted.

Adding grapes to a high-fat diet also increased levels of antioxidant genes and delayed natural death. Acknowledging that it is not an exact science to translate years of lifespan from a mouse to a human, Pezzuto said that his best estimate is the change observed in the study would correspond to an additional 4-5 years in the life of a human.

Another study by Dr. Pezzuto and his team, published in the journal Antioxidants, reported that grape consumption altered gene expression in the brain and had positive effects on behavior and cognition that were impaired by a high-fat diet."
The two masterpiece of science were sponsored by the grape industry and published in MDPI:
Asim Dave, Eun-Jung Park, Avinash Kumar, Falguni Parande, Diren Beyoğlu, Jeffrey R. Idle and John M. Pezzuto Consumption of Grapes Modulates Gene Expression, Reduces Non-Alcoholic Fatty Liver Disease, and Extends Longevity in Female C57BL/6J Mice Provided with a High-Fat Western-Pattern Diet, Foods (2022). DOI: 10.3390/foods11131984
Falguni Parande, Asim Dave, Eun-Jung Park, Christopher McAllister and John M. Pezzuto Effect of Dietary Grapes on Female C57BL6/J Mice Consuming a High-Fat Diet: Behavioral and Genetic Changes, Antioxidants (2022). DOI: 10.3390/antiox11020414
The authors declare to have no conflicts of interests, but admit:
"This work was supported in part by the California Table Grape Commission. The sponsor was not involved: in the preparation of the article; in study design; in the collection, analysis and interpretation of data; in the writing of the report; and in the decision to submit the article for publication."

"This work was supported in part by the California Table Grape Commission. The sponsor was not involved: in the preparation of the article; in study design; in the collection, analysis and interpretation of data; in the writing of the report; and in the decision to submit the article for publication."
Basically, Pezzuto, who is Dean of the College of Pharmacy, stuffed his pockets which grape juice industry money to tell you that you can eat literally anything you want in amounts you want, just don't forget some sweet Californian grapes afterwards. No wonder his university describes this clown as "Top 2% Scientist in the World", because of his shilling for grape industry while extolling the curative power of resveratrol:
"A 2020 Stanford University study named Dean Pezzuto among the top 2% of the world's most-cited scholars, ranking him #21 among 80,622 researchers in the medicinal and biomolecular chemistry field.

In the overall category of career impact, Dr. Pezzuto is ranked in the top 4% of the top 2% of scientists, which means he falls in the top 0.08% in the world. His placement is even more remarkable in the discipline-specific ranking of Medicinal and Biomolecular Chemistry, where he is placed #21 among 80,622 researchers in that field – the top 0.02% of the top 2%. In other words, Dr. Pezzuto is ranked in the top 0.0004%."
Guess what book Pezzuto issued in 2016, that walking cliche: "Grapes and Health", published by Springer. He also edited other books saying resveratrol from grapes prevent and cures cancer. Good thing nowadays only MDPI take his trash, and only because Pezzuto pays them.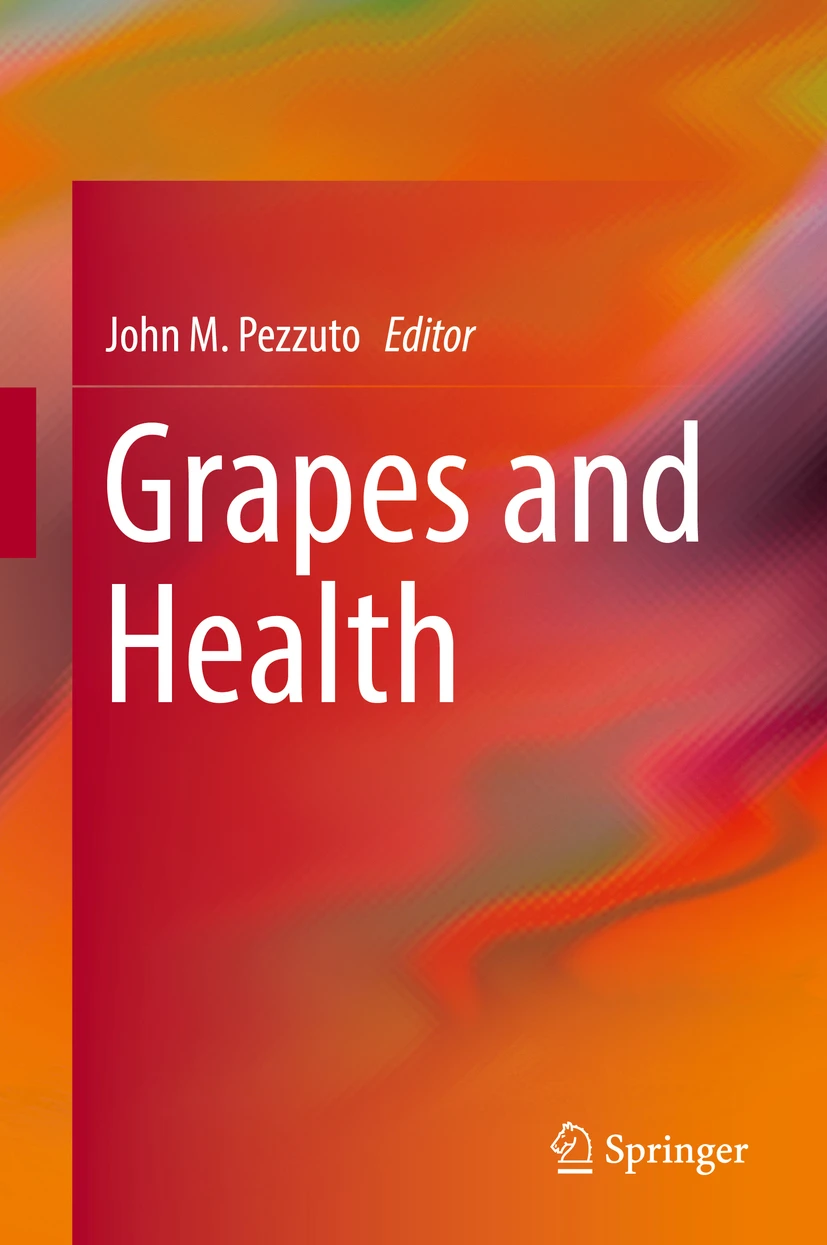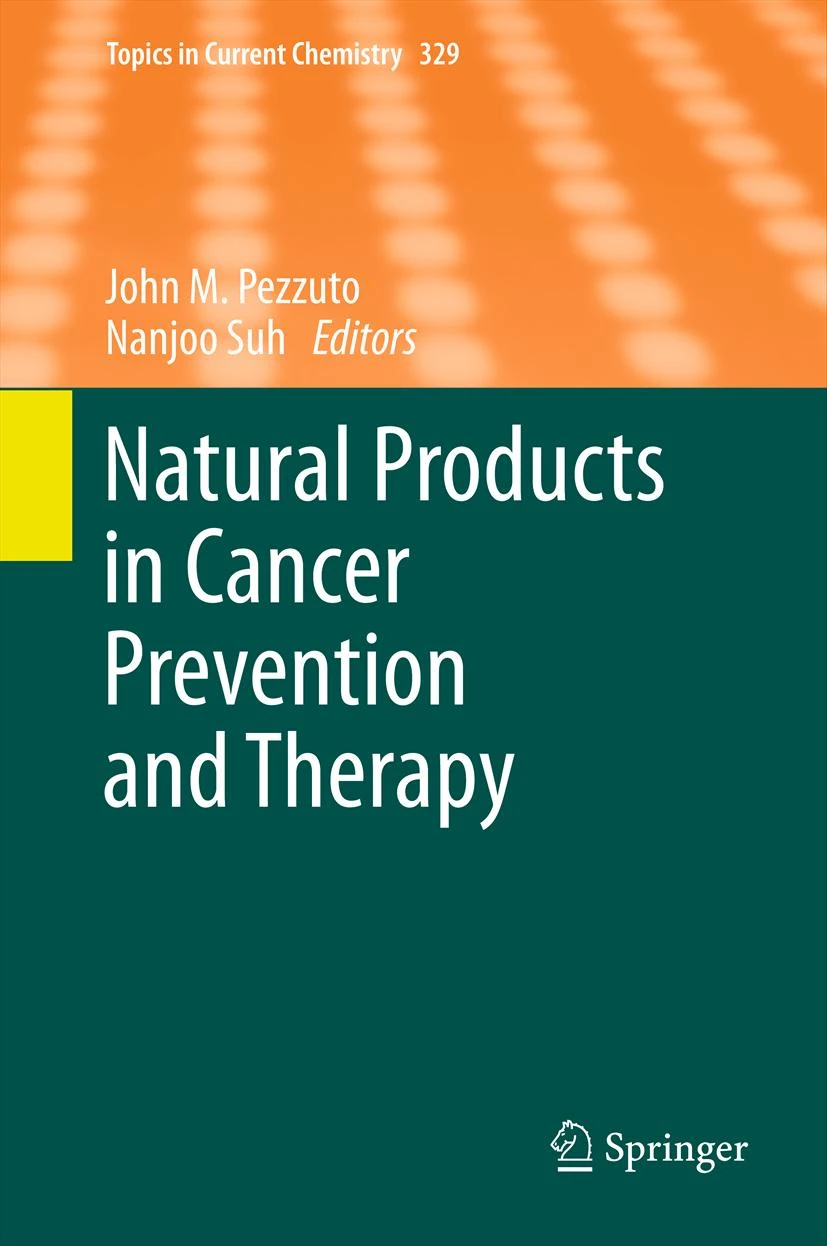 ---
Camel dung
There is a new paper from the University of Amsterdam in The Netherlands, on the topic of camel dung enemas as a cure for dysentery, and it even involves Nazis:
Nienke Koopman, Pim van Leeuwen, Stanley Brul, Jurgen Seppen History of fecal transplantation; camel feces contains limited amounts of Basepcillus subtilis spores and likely has no traditional role in the treatment of dysentery PLOS One (2022) doi: 10.1371/journal.pone.0272607
"A widely cited story on the origins of fecal transplantation suggests that German soldiers in North Africa used camel feces containing Bacillus subtilis to treat dysentery in World War 2. We investigated if this story is accurate and if there is sufficient Bacillus subtilis in camel feces to be potentially therapeutic.

Methods and results

A literature analysis shows that all references to the story are based on a single review paper that mentions the use of camel feces in passing and only provides indirect evidence for this claim. An extensive literature search failed to find independent evidence that camel feces has traditionally been used in the treatment of dysentery in North Africa. With 16S sequence analysis we did not detect Bacillus subtilis in feces from two different Egyptian camels."
Now, the analysis of two heaps of camel dung for B. subtilis is probably original, but the Dutch authors' purported discovery of the legend's source is not original, even if it passed peer review.
Maybe they read an old Riddled blog post of Smut Clyde who remains uncited and uncredited. So here is Smut's 2018 story:
The book, "Welcome to the Microbiome" was by Rob DeSalle and Susan L. Perkins, and the 2001 review paper by the late Scripps professor of marine biology Ralph Lewin was this:
R A Lewin More on Merde Perspect Biol Med (2001) doi: 10.1353/pbm.2001.0067.
Smut explains where Lewin got the story from:
"Lewin (2001) helpfully cites "Bacillus subtilis: Beschreibung und Charakterisierung" (Bernhardt, 2000). This turns out to be an an internal unpublished document at Uni. Greifswald by Jörg Bernhardt, who was just finishing / had just finished his Ph.D there [Dr Bernhardt's research is no longer focused on B. subtilis]. Lewin's summary breached the barriers at the Fictive Confinement Laboratory and lodged the concept firmly within Accepted Reality, so at time of writing a search for the evocative term "fresh, warm camel feces" evokes 233 Ghits ranging through discussion boards, scholarly papers, and grifty little book-shaped objects recycling the authoritative Whackyweedia pages. Possibly assisted by Lewin's high reputation."
And this is where Bernhardt, now microbiology professor at same University of Greifswald, got the story from, in his own words quoted by Smut:
"The first documented medical application of B. subtilis took place in 1941 by the medical department of the Afrika Korps of the German Wehrmacht during the campaign in Libya. Because a [dysentery] epidemic numerous soldiers were killed, there was an urgent need for medication. Antibiotics were not available yet. Research on the spot showed that the [dysentery] was successfully treated by the local population by the oral administration of fresh, still warm camels[dung]. The success of the treatment was finally attributed to B. subtilis, which was eventually found in large numbers (ROTHSCHILD, cited by DL WOLFE, 1993)."
Now, Smut is no German professor, but he has skills professors like Bernhardt lack. Critical thinking:
""Documented" is here a term of art, with an alternative gloss as "completely undocumented", for "Rothschild… 1993" turns out to be the newsletter for a "Bio/Tech" Alt-Med pill-mill, pimping their 'EarthFlora' diet-supplement scam. The anonymous ad-writer calls upon "Dr. Peter Rothschild, one of the world's foremost experts on human immune response and its relation to beneficial microorganisms", to vouch for the efficacy of the company's crapsules…"
Rotschild got many basic facts about military and microbiology history wrong in his expert paper. Smut also noticed:
"For "one of the world's foremost experts on human immune response", Dr Rothschild kept a very low profile, perhaps from an exaggerated sense of modesty; the name is unknown outside the circles of med-fraud pill pimps. However, he was not a total invention of the scammers, and nutrition guru Jordan Rubin remembers him fondly as a lovable eccentric genius:

There are hints that he practiced his quackery in Mexico, just outside the reach of FDA enforcement. Rubin also relied heavily on Rothschild's "research" in advertisements for his "Garden-of-Life" products, so the name turns up frequently among the documents accumulated by the FTC in their fraud case against Rubin."
In another blog post from 2018, Smut Clyde recalls this paper by another set of Duthc scientists at the same University of Amsterdam, who were perfectly convinced that Lewin's account of camel dung as dysentery cure was true:
P. F. De Groot , M. N. Frissen , N. C. De Clercq , M. Nieuwdorp Fecal microbiota transplantation in metabolic syndrome: History, present and future Gut Microbes (2017) doi: 10.1080/19490976.2017.1293224
Smut describes it as "the most recent of four reviews by Nieuwdorp (Dutch doyen of FMT) and his students". For some reason, the reference to Lewin 2011 became "Uwlfoh SS, Dgglwlrqdo RU, Derxw L, Duwlfoh W, Lewin RA. More on Merde. 2016", plus:
The 2022 Seppen paper in PLOS One indeed references the oldest of these Nieuwdorp studies, but for some reason NOT in the specific context of camel dung for dysentery therapy:
Loek P. Smits , Kristien E.C. Bouter , Willem M. De Vos , Thomas J. Borody , Max Nieuwdorp Therapeutic potential of fecal microbiota transplantation Gastroenterology (2013) doi: 10.1053/j.gastro.2013.08.058
If Smut was the peer reviewer of the 2022 paper from the Amsterdam University Medical Center, he would have made them acknowledge the seminal role of their own Max Nieuwdorp in this camel shit show.
---
News in Tweets
"At the beginning of 2022, Dr. Li Jiang was a postdoctoral researcher in the Department of Pathology. Now, more than seven months pregnant, she's unemployed and facing deportation. Dr. Jiang claims her position at UC San Diego was not renewed due to her unwillingness to falsify data after being pressured to do so by her supervisor in January and February. […] On August 4, students and workers led by UAW 2865 and UAW 5810 gathered outside the Biomedical Sciences Building to protest the Department of Pathology's failure to protect Dr. Jiang as a whistleblower." The supervisor is the UCSD professor Shizhen Emily Wang (Triton News)
In Italy, an acupuncturist, a dentist and a otolaryngologist published a paper in a predatory journal, titled "Dark -Field MicroscopicAnalysis on the Blood of 1,006 Symptomatic Persons After Anti-COVID mRNA Injections from Pfizer/BioNtech or Moderna". They determined "the presence of particles of various shapes and sizes of unclear origin one month after the mRNA inoculation". These particles "assemble themselves into massive structures" with "complex and structured crystal/lamellar organization" with "self-similar attitudes of fractal nature". Some look like crucifixes even! The authors conclude it's nanoparticles with a secret purpose: "What seems plain enough is that metallic particles resembling graphene oxide and possibly other metallic compounds, like those discovered by Gatti and Montanari (Montanari & Gatti, 2016; Gatti & Montanari, 2012, 2017, 2018), have been included in the cocktail of whatever the manufacturers have seen fit to put in the so-called mRNA "vaccines"."
Smut Clyde keeps seeing the works of The Master of the String of Sausages everywhere! And he also discovered the heritage of The Master of the Rows of Bowties!
"I am open to the possibility that they both outsourced their Western Blot production to a single, independent Wurst-Meister specialist." – Dr Smut Clyde, art historian of the Chinese Papermill Renaissance.
I admit I was wrong. I believed papermills would never publish preprints. Yet they do.
Cheshire refuses to leave Albany University professor Shaker Mousa alone in piece with his fraud. Hand-drawn flow cytometry now…
Richard Vierstra being his usual duplicitous dishonest bullying self and went from "We affirm that the conclusions of the paper are correct and, fortunately, feel that the error implied by PubPeer was not in fact a mistake by the authors" via "We are therefore confident that the images in these two panels are not duplicates" to accusing his postdoc of everything: "Major complications were the inadequate response by the first author, who departed the laboratory in February, 2022, his poor data archiving, which has left me with trying to inventory the reams of photos and gel images associated with the project, his ongoing personal issues, and additional concerns that emerged during the review process." (this sentence Vierstra then edited out) .
"I feel that these continuous comments(s) may be pushing the boundaries, which should also be a concern for PubPeer." – Dr Richard Vierstra
Meanwhile, in the pharma industry…
I fully agree with Dr Danielpour! This Schneider is really bad.
"I am highly admired by my colleagues for the high level of rigor and reproducibility I continue to apply to research. " Dr David Danielpour
"Karl Andersson was researching the "shota" genre of Japanese comic books which centre around prepubescent or pubescent male characters depicted in a "suggestive or erotic" manner. In the abstract for his project, which has been published by the university, Mr Andersson decided he wanted to "understand how [individuals] experience sexual pleasure when reading shota". To do this, he claims he embarked on a three-month stint of masturbating to the comic books and making notes on each session. " A conservative MP is angry about that, but at leats this PhD is not fraudulent or about abusing trial participants, and nobody gets rich off the scam. (The Telegraph)
---
I thank all my donors for supporting my journalism. You can be one of them!
Make a one-time donation:
I thank all my donors for supporting my journalism. You can be one of them!
Make a monthly donation:
Choose an amount
Or enter a custom amount
€
---
Your contribution is appreciated.
Your contribution is appreciated.
Donate
Donate monthly