"O du lieber Augustin, Augustin, Augustin,
O du lieber Augustin, alles ist hin."
Viennese folk song
Everything you knew about cigarettes and tobacco smoke is wrong. We now know for a fact that it protects against COVID-19, as French scientists recently discovered. While cigarettes smoke is theoretically bad, the carbon monoxide (CO), product of tobacco combustion (and car exhausts) is actually not the dangerously lethal gas we all assumed it to be. It is actually very healthy, even up to protecting the cigarette smoker, and when applied under medical supervision, it can cure many diseases. No wait, come back, you illiterate science denialists.
The highest scholarly authority in all things chemistry, the American Chemical Society (ACS), brought this magazine article in November 2019:
Now listen and learn: US scientists have discovered in a number of peer reviewed papers in highly respectable learned society journals that inhaled CO gas activates protective molecular pathways in lung and epithelial cells, thus bound to cure various diseases. The only surprising thing for me is that the article was not updated with a proposal to treat COVID-19 with carbon monoxide inhalation, since it might significantly end the disease progression by eliminating the patient.
But in any case, before you run outside to smoke a quick healthy ciggie, or to suck on a car's exhaust tube to cure your coronavirus infection, let me introduce you to the eminent US-Korean clinical researcher who discovered the magically curative properties of carbon monoxide on lungs and other organs.
Meet Professor Augustine MK Choi, Dean of the Weill Cornell Medical School and Provost for Medical Research at the Cornell University in Ithaca, New York. In his lectures, the pulmonology expert extols every year the medicinal virtues of carbon monoxide inhalation, in fact every disease in every organ can be cured by carbon monoxide, as Choi himself explains:
"There is no molecule that's been shown to be this cytoprotective in just about every organ tissue injury—brain, lung, pancreas, heart, kidney, you name it"
Choi trained in Duke and Harvard and has been professor everywhere: Johns Hopkins University, Yale, Pittsburgh and then Harvard, but none of those could satisfy him enough. In 2013, he moved to Weill Cornell, where he became dean in 2017. In 2011, he received the Ho-Am Prize in Medicine, in his CV Choi explains:
"The Ho-Am Prize, often referred to as the Korean equivalent of the Nobel Prize, is awarded to "ethnic Koreans who have made outstanding contributions to the development of science and culture and enhancement of the welfare of mankind"
The reason Choi feels like a Nobel Prize winner, is that his gaseous discovery of CO therapy somehow connects him to Louis Ignarro, winner of the Nobel Prize for the discovery of the physiological function of the nitric oxide (NO) gas. The comparison to Nobelist Ignarro is more apt than even Choi himself would suspect!
A genius and a true visionary of science, this Professor Choi, you are surely convinced now, while lighting up a cigarette. But now, please allow me, with the kind help from Clare Francis, to introduce you to the preclinical research behind these CO discoveries.
There are presently over 30 Choi papers discussed on PubPeer. Let us start with a vintage classic, which Augustine Choi published together with his wife, Mary E Choi, nephrology professor and his close collaborator at same Weill Cornell. The work was done over 20 years ago back at Johns Hopkins University in Baltimore.
The last two bands are most certainly cloned, the little arrows highlight the identifying similarities. The gel image also lacks background, likely to hide all traces of digital manipulation. The first author Beek Yoke Chin is now a star scientist back in his home country Malaysia, celebrated as "Professor with a passion to make a difference".
Here another paper by same Dr Chin, again with his mentor Mr and Mrs Choi. That paper offers a whole menu selection of western blot fakeries.
Beek Yoke Chin, Amir Mohsenin, Su Xia Li, Augustine M. K. Choi, Mary E. Choi Stimulation of pro-alpha(1)(I) collagen by TGF-beta(1) in mesangial cells: role of the p38 MAPK pathway American journal of physiology. Renal physiology (2001) doi: 10.1152/ajprenal.2001.280.3.f495
These gel bands were copy-pasted very lazily, because 20 years ago, nobody paid much attention to data integrity. And why should anyone, it was the Golden Age of the Photoshop. Western blots are often ridiculed as a bad method, and criticised for being a source of fraud. Which in my view is weird, since the very reason so much uncovered fraud evidence is based on western blots is because these results, unlike all other molecular biology methods, are very difficult to fake digitally.
But I still have not shown you any CO-related research, so now it comes. Below, the Choi lab has been reusing western blot bands not just inside a paper, but between papers.
Ruiping Song, Raja S. Mahidhara, Fang Liu, Wen Ning, Leo E. Otterbein, Augustine M. K. Choi Carbon monoxide inhibits human airway smooth muscle cell proliferation via mitogen-activated protein kinase pathway American Journal of Respiratory Cell and Molecular Biology (2002) doi: 10.1165/rcmb.4851
Ruiping Song, Wen Ning, Fang Liu, Bill T. Ameredes, William J. Calhoun, Leo E. Otterbein, Augustine M. K. Choi Regulation of IL-1beta -induced GM-CSF production in human airway smooth muscle cells by carbon monoxide AJP Lung Cellular and Molecular Physiology (2003) doi: 10.1152/ajplung.00212.2002
It doesn't look nice at all when whole western blot panels are reused in another paper to represent a different experiment, with different treatments. And then there also gel bands, cloned inside and between gels. In better news, Choi is Associate Editor in the American Journal of Respiratory Cell and Molecular Biology, published by the American Thoracic Society, where he held several leadership positions, so it will be him and his friends deciding about a correction which will not be needed anyway.
The significant co-author and Choi-mentee behind those gel fabrications adventure is Leo Otterbein, now Harvard professor at Beth Israel Deaconess Medical Center (where Pier Paolo Pandolfi used to be). This Choi's PhD graduate is credited as co-discoverer of the CO therapy, STAT wrote in 2017 "Exactly who came up with this idea remains a contentious point between the two scientists today". Otterbein is also a businessman, acting as principal scientific advisor for the CO-therapy marketing company Hillhurst. He has been cited in the aforementioned ACS magazine article:
"There's been enough preclinical data," says Leo E. Otterbein, who studies the physiological effects of CO at Harvard Medical School. "The time has come—the time is past—to get this into humans and at least see if it works."
Enough data there has been indeed, but which kind of data, Professor Otterbein? The fabricated kind? Not really in agreement with your Hippocratic Oath to make patients inhale a deadly gas based on such "preclinical data". Like this here:
It does very much look like a cloned gel band again, which sure could save the lives of many COVID-19 patients on ventilators. The first author and pulmonologist Tamas Dolinay is now employed by UCLA Santa Monica. Before we continue with Professor Choi's carbon monoxide research, the following quote from Otterbein is hilarious, it was published by ACS magazine unironically though. It refers to his PhD advisor Choi:
""I'll never forget this one guy," Otterbein recalls. After he gave his first talk at a conference, a man from the US Environmental Protection Agency stood up in the audience and denounced his work, fuming that his results reflected a nonspecific response and that his work would never be clinically relevant because it proposed to expose people to unsafe levels of CO. Back at Johns Hopkins, colleagues were similarly unsupportive. "My dissertation committee said to pick a different topic," Otterbein says. "They said, 'This is stupid; don't waste your time.' "
My personal theory is that this exact anti-science denialism is what prevents us from having a COVID-19 cure. If only the world would finally accept Professor Choi's wisdom about the amazing healing effect of carbon monoxide, especially on lungs. Doesn't it stand to reason that CO must be the ultimate cure for the coronavirus infection, since it worked so well in Photoshop?
But because of all that medieval animosity towards what is merely one of the most toxic gases, we can't have good things.
Of course Professor Choi himself set up his own business to peddle CO as therapeutic inhalation gas. The company Proterris which Choi founded together with the cardiologist David Pinsky from the University of Michigan, has also been celebrated by the ACS article. Proterris already developed a ventilating device which can stream admixed CO into patients' lungs. Go ahead, try it.
Ready for some more research into carbon monoxide? Now, according to the wise Professor Choi, inhaled CO exerts its "anti-apoptotic, anti-inflammatory, and anti-proliferative properties" in lung and blood vessel cells by activating the enzyme heme oxygenase-1. And this is the research behind it:
Xue Wang, Yushen Zhou, Hong Pyo Kim, Ruiping Song, Reza Zarnegar, Stefan W Ryter, Augustine M K Choi Hepatocyte growth factor protects against hypoxia/reoxygenation-induced apoptosis in endothelial cells Journal of Biological Chemistry (2004) doi: 10.1074/jbc.M309271200
Hong Pyo Kim, Xue Wang , Zhi-Hua Chen , Seon-Jin Lee , Min-Hsin Huang , Yong Wang , Stefan W Ryter , Augustine M K Choi Autophagic proteins regulate cigarette smoke-induced apoptosis: protective role of heme oxygenase-1 Autophagy (2008) doi: 10.4161/auto.6767
Confusing, isn't it? What are those gel bands doing jumping inside and between two, no wait, three, no, four different papers? They are proving to you that carbon monoxide is healthy, that's what they do. You might notice that I listed only two of these 4 papers above, that is because the other two papers are also part of a bigger block with two more papers in the next instalment of Professor Choi's Carbon Monoxide Orgy.
Xue Wang, Yong Wang, Seon-Jin Lee, Hong Pyo Kim, Augustine MK Choi, Stefan W Ryter Carbon monoxide inhibits Fas activating antibody-induced apoptosis in endothelial cells Medical Gas Research (2011) doi: 10.1186/2045-9912-1-8
That journal was sold by BioMedCentral in 2015, maybe because Medical Gas Research used to publish such insane garbage like Otterbein's 2013 editorial "Quoth the Raven: carbon monoxide and nothing more", which addressed the ill health and death of the poet Edgar Allen Poe and where Otterbein concluded with an an urgent need "to move inhaled carbon monoxide into clinical application as a therapeutic."
Update 25.08.2020: that Wang et al 2011 paper will be retracted, as Editorial Office of Medical Gas Research wrote to Clare Francis (highlight theirs):
"Dear Dr. Claire Francis,
After discussion and based on the evidence you provided, the Editorial Office of Medical Gas Research has determined to retract the manuscript.
According to the COPE flowchart for suspected plagiarism in a published manuscript, we've contacted the corresponding author in writing, the author's responses are expected to be sent back before the end of August.
The retraction will be announced once we received the author explanation."
Update 6.01.2021. The retraction is apparently cancelled. The Medical Gas Research editorial office informed Clare Francis:
"To follow the guidelines by COPE, we have contacted the corresponding author Dr. Stefan W. Ryter to address the questions. Based on the author's response, the editor-in-chief decided to give him another chance to repeat the experiment using the orginal [sic] conditions and to verify the validity of the original findings afterwards. […] We will inform you the final decision by the editor-in-chief either an erratum or retraction note will be placed with the article based on the new figure the author provided."
This is Ryter's Corrigendum, where "The results as follows are submitted to replace the original data in the manuscript and do not change the scientific interpretation of the manuscript."
These are the other 3 papers of Choi's lab fraudulent quadriga:
Xue Wang, Yong Wang, Jinglan Zhang, Hong Pyo Kim, Stefan W. Ryter, Augustine M. K. Choi FLIP protects against hypoxia/reoxygenation-induced endothelial cell apoptosis by inhibiting Bax activation Molecular and Cellular Biology (2005) doi: 10.1128/mcb.25.11.4742-4751.2005
Xue Wang, Yong Wang, Hong Pyo Kim, Kiichi Nakahira, Stefan W. Ryter, Augustine M. K. Choi Carbon monoxide protects against hyperoxia-induced endothelial cell apoptosis by inhibiting reactive oxygen species formation Journal of Biological Chemistry (2007) doi: 10.1074/jbc.m607610200
Dirk-Jan Slebos, Stefan W. Ryter, Marco Van Der Toorn, Fang Liu, Fengli Guo, Catherine J. Baty, Jenny M. Karlsson, Simon C. Watkins, Hong Pyo Kim, Xue Wang, Janet S. Lee, Dirkje S. Postma, Henk F. Kauffman, Augustine M. K. Choi Mitochondrial Localization and Function of Heme Oxygenase-1 in Cigarette Smoke–Induced Cell Death American Journal of Respiratory Cell and Molecular Biology (2007) doi: 10.1165/rcmb.2006-0214oc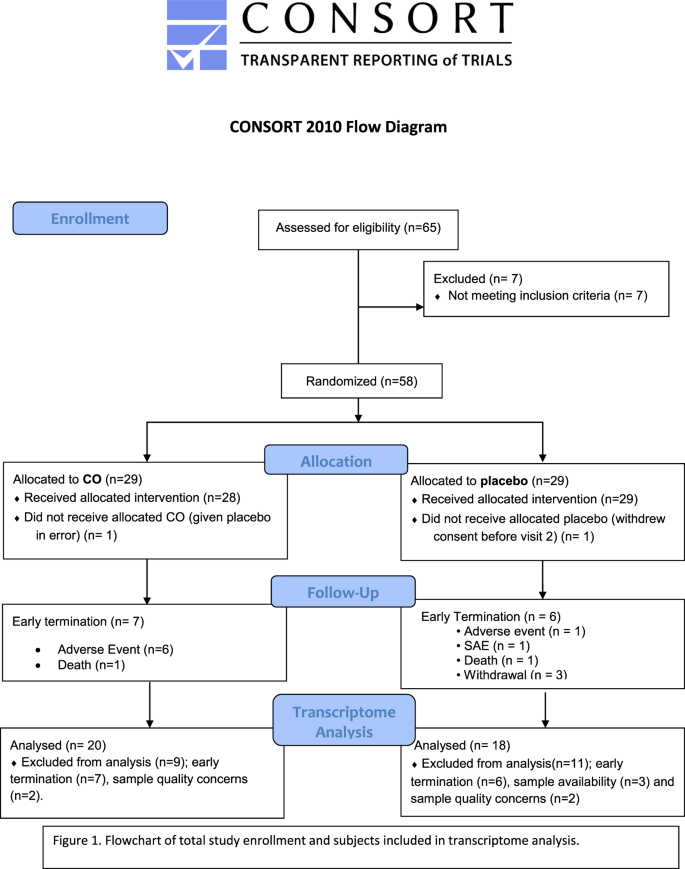 The significant co-author on all these 6 utterly fabricated papers is Stefan Ryter , now assistant professor and program director at Brigham & Womens Hospital at Harvard. As it happens, Ryter was involved in a phase 2 clinical trial at Brigham & Womens, on behalf of Choi. It produced no significant effect for CO versus placebo, but some adverse events in the patients with idiopathic pulmonary fibrosis (Casanova et al Scientific Reports 2019), i.e. an utter failure.
The authors nevertheless advocate for further clinical research of carbon monoxide. Even though the results from their other clinical trial with CO at Brigham & Womens, on 48 (reduced to 12) patients with acute respiratory distress syndrome, remain unpublished.
Now, we stay in our cigarette break to admire two collaborative works of Choi with a fibrosis researcher from Medical University of South Carolina, Carol Ferghali-Bostwick.
Chao-Jun Li , Wen Ning , Michael A. Matthay , Carol A. Feghali-Bostwick, Augustine M. K. Choi MAPK pathway mediates EGR-1-HSP70-dependent cigarette smoke-induced chemokine production AJP Lung Cellular and Molecular Physiology (2007) doi: 10.1152/ajplung.00194.2006
Next to reused western blot bands to fabricate loading controls in Figure 7, you can appreciate the detailed analysis of Figure 4A, where a band was obviously digitally copy-pasted onto an empty background. The Figure 5 in the other Choi-Ferghali copro-duction is also worth appreciating:
The quasi-Nobelist Choi so far had only one retraction, for "data discrepancies" of his lab's paper Siempos et al Lancet Respiratory Medicine 2014. It was not a real retraction though, because a "corrected" version was republished right away, to replace the old one. But the next collaborative paper might get retracted despite Choi's high status in US academia and medicine. It was published in collaboration witha certain Ross Summer, Choi's pulmonology colleague from Thomas Jefferson University.
Freddy Romero, Xu Hong, Dilip Shah, Caleb B. Kallen, Ivan Rosas, Zhi Guo, DeLeila Schriner, Julie Barta, Hoora Shaghaghi, Jan B. Hoek, Clementina Mesaros, Augustine M. Choi , Nathaniel W. Snyder, Ross Summer Lipid Synthesis Is Required to Resolve Endoplasmic Reticulum Stress and Limit Fibrotic Responses in the Lung American Journal of Respiratory Cell and Molecular Biology (2018) doi: 10.1165/rcmb.2017-0340oc
Summer namely has his own very shameful PubPeer record of ridiculously falsified data in (currently 6) papers from his lab. For one particularly hair-raising Photoshop production (Shah et al Scientific Reports 2015), Summer announced on PubPeer to share what he assumes to be raw data with the journal only.
Now, it is safe to assume that Choi's groundbreaking discovery of carbon monoxide panacea is based on nothing else but Photoshop data fabrications in his lab. Who did those, in papers going back to more than 20 years, is up to you to guess. The only thing certain is that neither the medical school nor the university gives a flying toss, especially since Choi keeps pulling million-heavy grants, including for Weill Cornell (who recently received $2mn gift from Citadel investment bankers to study hydroxychloroquine to treat COVID-19).
This is what the office of the Cornell president wrote to Clare Francis when the latter tried to notify the university of the concerns with Choi's papers:
"Please remove the Office of the President from these emails as our office is not involved in the matter."
Which means: in the best case, Cornell expects the medical school head Choi to investigate himself. Now you probably also will understand why nobody will ever investigate the papers of the former Weill Cornell researchers, Andrea Cerutti and Paolo Casale.
What I personally think is less funny in this Choi affair, is the possibility reality of actual human patients being intubated with one of the most toxic gases, carbon monoxide, based on falsified research. Next to a phase 2 trial mentioned above, other CO trials have already happened, as Choi's company Proterris proudly announces on their website:
Proterris raised enormous fund, including $21 million granted to Choi by NIH just for clinical trials, and expanded its operations. Really, why not using CO for COVID-19? Just Photoshop the results.
The STAT article from 2017 quotes Choi reminiscing about his CO discoveries:
"The first three to five years were hell. I thought my career might be over. But I believed in it. In research, you have to believe your data."
---
Update 20.10.2020
You cannot imagine a better outcome of this affair. Dr Choi has been elected to the National Academy of Medicine!
---
If you are interested to support my work, you can leave here a small tip of $5. Or several of small tips, just increase the amount as you like (2x=€10; 5x=€25). I am desperate to invest in carbon monoxide.