This week's Schneider Shorts of 14 May 2021 are about unaffected conclusions and destroyed raw data, the war on virus, vaccines and antivaxxers, and the virtues of having a long nose.
---
Table of discontent
Updates on For Better Science
Science Elites
COVID-19
Lifestyle
---
Updates on For Better Science
Conclusions not affected
The affair in the University of Münster in Germany about their professor Andreas Püschel and his former PhD student Jens Schwamborn concludes with a discontinued misconduct investigation of 27 papers despite proven image irregularities. The previous misconduct verdicts against Püschel and Schwamborn remain, but they bear no disciplinary effect whatsoever because the investigators found that the scientific conclusions were not affected and the authors derived no benefits from data manipulation. Read the whole story here.
The Münster university faculty decided not to investigate Schwamborn's PhD thesis because he did some other experiments, not just those proven as manipulated. Which is great because Schwamborn is a professor at the University of Luxembourg, running a big lab funded with EU Commission money and a regenerative medicine startup.
Read here about other affair at the University of Luxembourg.
"Common practice to destroy lab records"
Regarding my recent article about data manipulation in the papers by the plant scientist Agnieszka Kielbowicz-Matuk at the Institute of Plant Genetics of the Polish Academy of Sciences in Poznan, Poland (IGR-PAN), a reader forwarded me a lengthy email by John Lunn, Editor-in-Chief of the Journal of Experimental Botany. The letter explained why the editors decided to take no action at all on clear evidence of massive-scale gel band duplication.
All raw data was destroyed, a "common practice".
Some bands were resized, which was declared as evidence they were not identical.
Editors created their own allegations of similarities between two papers, which proved wrong. Because of that, the editors decided the really duplicated bands inside each paper were not relevant anymore.
Best PhD student ever
Qaisar Maqbool was once a EU-funded PhD student of green nanotechnology at the same IGR-PAN. After the investigation caused by my reporting of falsified data and described by one of IGR-PAN professors there as "the thunderstorm in our Institute caused by the case of photoshopped pictures done by the PhD student Qaisar Maqbool", the student departed, even if to whitewash the reputation of his mentor and compatriot from Pakistan, Gregory Franklin. Three Maqbool-led papers were retracted for various kinds of misconduct.
Good news: Maqbool did not leave science! He is since 2019 a PhD student of nanotechnology under the supervision of professor Francesca Tittarelli at the Universita Politechnica Della Marche in Italy. Here is Maqbool giving a TED-style talk on nanotechnology at FameLab Ancona 2021 just days ago (starts at 25:30):
Tittarelli replied to me:
"Now I will put much more attention about the experimental results obtained by the PhD student Qaisar, expecially if submitted for publication."
A battle of wits!
---
Science Elites
Stanford retraction
A materials science paper by Stanford professor Yi Cui was retracted for data fakery.
Xueli Zheng, Yongfei Ji, Jing Tang, Jiangyan Wang, Bofei Liu, Hans-Georg Steinrück, Kipil Lim, Yuzhang Li, Michael F. Toney, Karen Chan, Yi Cui Theory-guided Sn/Cu alloying for efficient CO2 electroreduction at low overpotentials Nature Catalysis (2019) doi: 10.1038/s41929-018-0200-8
The retraction notice went (illustrated by me, not Nature):
"We the authors are retracting this Article as we are unable to fully explain a pseudo-periodic noise pattern in the chronoamperometry plot of Fig. 4f. The raw data for this plot was lost and we are unable to reproduce the noise pattern under the same conditions originally reported. These issues reduce our full confidence in the performance of the catalyst reported in the study and we therefore wish to retract the Article."
On his lab website, Cui boasts an h-index of 206 and declares to work on N95 respirators to fight the pandemic, maybe with pseudo-periodic noise patterns. He owns a perfectly curated Wikipedia page which list all achievements but omits a small detail. A Chinese woman tells here how she had an affair with then 30 year old Stanford scientist when she herself was an (apparently 17 year old) high school student from Beijing in a Californian summer camp. She got pregnant and had his child. She attempted suicide, to which the Stanford researcher reacted by threatening to sue her sister (who made the story public) for defamation. Details (in Chinese) here. Neither Cui nor Stanford replied when invited to comment on this.
---
COVID-19
Indian war on virus
Indian Department of Defence declares war on its own population. 2-Deoxyglucose (2-DG) was approved by the national authorities after clinical studies done by the ministry. There is no published data, and no COVID-19 trials with 2-DG are registered on clinicaltrials.gov. 2-DG is also very toxic, in high doses it causes neuroglycopenia, glucose shortage in the brain. The drug was proposed as therapy of late-stage cancer to deprive cancer cells of glucose, the rationale to re-purpose it for COVID-19 is not rally evident, except that it's cheap and easily available to flood all India with.
Press release from 8 May 2021, illustration supplied by the Indian ministry of defence:
DCGI approves anti-COVID drug developed by DRDO for emergency use

An anti-COVID-19 therapeutic application of the drug 2-deoxy-D-glucose (2-DG) has been developed by Institute of Nuclear Medicine and Allied Sciences (INMAS), a lab of Defence Research and Development Organisation (DRDO), in collaboration with Dr Reddy's Laboratories (DRL), Hyderabad. […]
Pursuing Prime Minister Shri Narendra Modi's call for preparedness against the pandemic, DRDO took the initiative of developing anti-COVID therapeutic application of 2-DG. In April 2020, during the first wave of the pandemic, INMAS-DRDO scientists conducted laboratory experiments with the help of Centre for Cellular and Molecular Biology (CCMB), Hyderabad and found that this molecule works effectively against SARS-CoV-2 virus and inhibits the viral growth. Based on these results, Drugs Controller General of India's (DCGI) Central Drugs Standard Control Organization (CDSCO) permitted Phase-II clinical trial of 2-DG in COVID-19 patients in May 2020.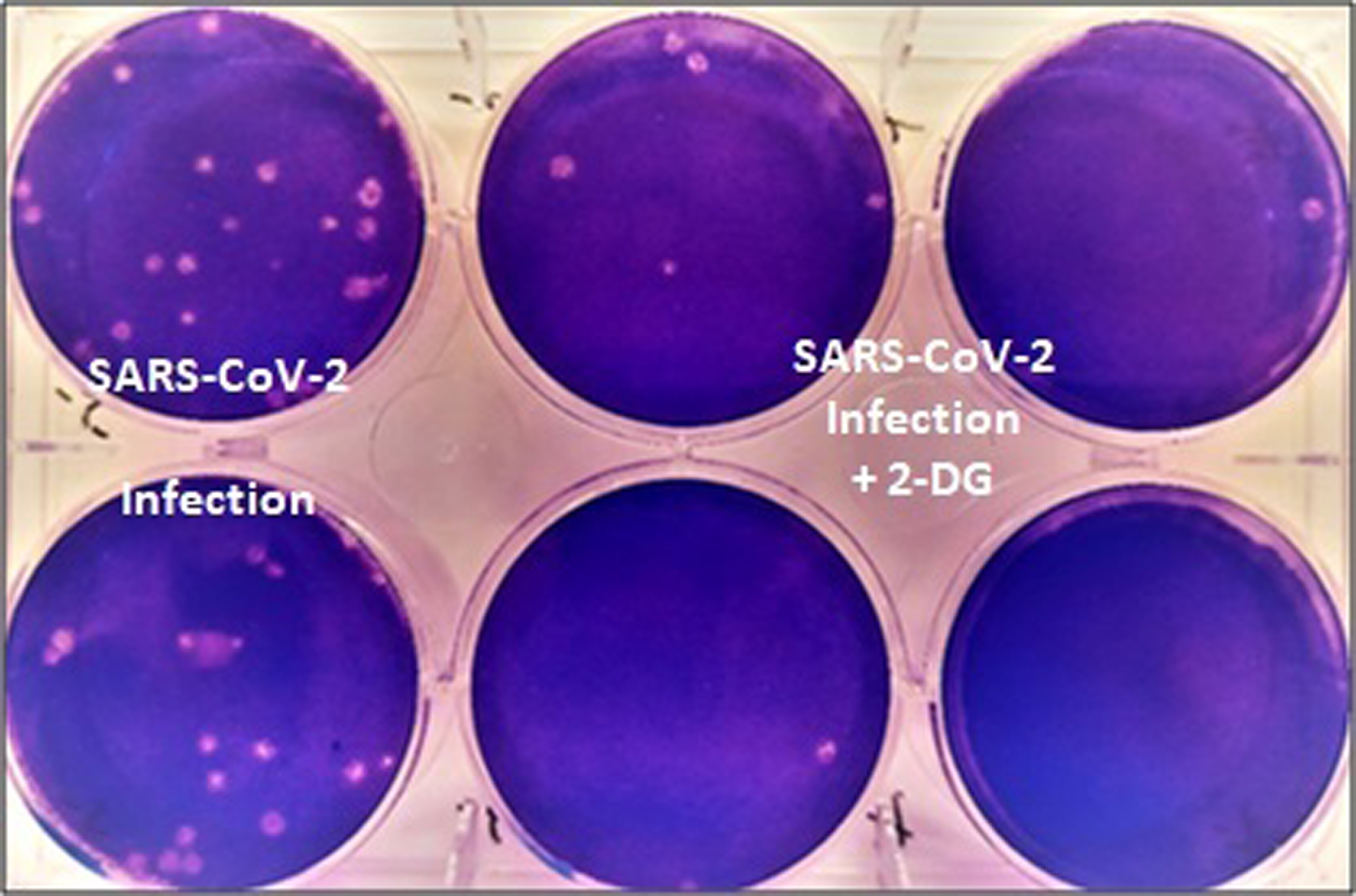 The DRDO, along with its industry partner DRL, Hyderabad, started the clinical trials to test the safety and efficacy of the drug in COVID-19 patients. In Phase-II trials (including dose ranging) conducted during May to October 2020, the drug was found to be safe in COVID-19 patients and showed significant improvement in their recovery. Phase IIa was conducted in six hospitals and Phase IIb (dose ranging) clinical trial was conducted at 11 hospitals all over the country. Phase-II trial was conducted on 110 patients. […]
Based on successful results, DCGI further permitted the Phase-III clinical trials in November 2020. The Phase-III clinical trial was conducted on 220 patients between December 2020 to March 2021 at 27 COVID hospitals in Delhi, Uttar Pradesh, West Bengal, Gujarat, Rajasthan, Maharashtra, Andhra Pradesh, Telangana, Karnataka and Tamil Nadu. The detailed data of phase-III clinical trial was presented to DCGI. […]
On May 01, 2021, DCGI granted permission for Emergency Use of this drug as adjunct therapy in moderate to severe COVID-19 patients. Being a generic molecule and analogue of glucose, it can be easily produced and made available in plenty in the country. […]"
The trial data is national secret, I assume everyone asking for it is a suspected Muslim terrorist and will be tortured and executed. Now eat your 2-DG to prove loyalty to the holy fascist mass murderer "Shri" Narendra Modi, or else.
Now, will you be surprised that the Ayurvedic supplement scammer Acharya Balkrishna and his "Patanjali Research Institute", these COVID-19-quack cure peddling buddies of the Indian health minister (read here), are behind all this? Here is their preprint about 2-DG from March 2020, and here is a reader debunking it:
The Patanjali Ayurved Ltd scammers already sell Coronil, now expect their 2-DG supplement to hit the market, for all COVID-19 patients. Given 2-DG's high toxicity, India will need to burn even more bodies or dump them into the river.
---
English war on virus
Surely England won't fall behind its former colony. UK Prime Clown Minister Boris Johnson announced on BBC that "pills or capsules could be available by the autumn to help fight an anticipated third wave."
That drug may be colchicine. The PRINCIPLE clinical trial by the University of Oxford seeks to recruit ~5000 COVID-19 patients to test colchicine.
It doesn't really matter that colchicine has very dangerous side effects and can kill when slightly overdosed. The drug was initially touted by an ego-driven Canadian cardiologist Jean-Claude Tardiff, ignorant of his own trial data (which showed no difference, read here). It was also advised against based on tresults from the British trial RECOVERY (same one which debunked hydroxychloroquine but established dexamethasone as therapy). RECOVERY investigators concluded:
"On the advice of the DMC, recruitment to the colchicine arm of the RECOVERY trial has now closed. The DMC saw no convincing evidence that further recruitment would provide conclusive proof of worthwhile mortality benefit either overall or in any pre-specified subgroup.

The DMC reviewed data on patients randomised to colchicine vs. usual care alone. The preliminary analysis is based on 2178 reported deaths among 11,162 randomised patients, 94% of whom were being treated with a corticosteroid such as dexamethasone. There is no significant difference in the primary endpoint of 28-day mortality (20% colchicine vs. 19% usual care alone; risk ratio 1.02 [95% confidence interval 0.94-1.11]; p=0.63)."
Hattip: Laura Clemens
---
Vitamin C of course
Children, there is even more hope for this terrible pandemic. Take your vitamins, this time it's again Vitamin C, served to you by a German physicist in USA, the University of Wisconsin Milwaukee professor Marius Schmidt:
Tek Narsingh Malla, Suraj Pandey, Ishwor Poudyal, Luis Aldama, Dennis Feliz, Moraima Noda, George N. Phillips Jr., Emina A. Stojković, Marius Schmidt (2021) Vitamin C inhibits SARS coronavirus-2 main protease essential for viral replication. bioRxiv, (2021) doi: 10.1101/2021.05.02.442358, ​
Professor Schmidt ran some in vitro lab tests and determined that ascorbate (Vitamin C) inhibits a cellular protease which plays a role in viral infections. He and his team concluded:
"We also demonstrate that L-ascorbate inhibits the 3CLpro in vitro at mmol/L concentrations. […] Since ascorbate is readily available, as an over-the-counter vitamin supplement, our results have the potential for development of a global and inexpensive antiviral treatment."
The required ascorbate concentration is ~40 mM. Problem is, how to achieve such concentrations physiologically (oral Vitamin C supplementation plateaus at 100-150 µM), and how to survive them long-term?
---
57 top antivaxxers
A "preprint" was published to warn the world against the lethal dangers of COVID-19 vaccines. The venue was not one of the known preprint servers (the piece was probably rejected everywhere), but a bizarre Trump-worshipping US website En-Volve.
The "preprint" has 57 antivaxxers, quacks and nutters presenting themselves as "top scientists and doctors", mostly from Latin America, some from Spain. The one with a US affiliation is Peter McCullough, who claims to be Vice Chief of Medicine at Baylor University Medical Center in Dallas (not to be confused with Baylor College of Medicine, a real university). McCullough was last seen on Fox News pushing hydroxychloroquine (HCQ) and ivermectin as COVID-19 cures, prior to that he published a paper promoting HCQ and zinc therapy with none other but Vovka Zelenko. The French contributor and former INSERM geneticist with stellar patronage, Alexandra Henrion-Caude, is an anti-masker opposing all pandemic restrictions, who also declared that nasal swabs "would allow nanoparticles, new modes of therapy to be transferred directly to the brain".
The corresponding author of this toxic pollution is the Mexican professor for marine biology and covid-denialist, Karina Acevedo-Whitehouse.
---
Sputnik V
Speaking of vaccine hesitancy. It starts looking like the Russian Sputnik V became (hopefully unintentionally) a project to stoke the fire of antivaxxery all over the world. In the zero-sum mind set of Russia's murderous ruling thugs, every damage caused to your "enemies" is a win for yourself, even if it hurts you, the goal is to hurt others even more, in a death cult spiral. After the Brazilian regulatory agency banned Sputnik V because the vaccine, among other problems, contains a replicating virus (read here), Russia decried an "attack on its sovereignty", i.e. an act of war, and announced to sanction Brazil for its "Russophobia" and stop buying meat and soy.
Slovakia purchased 2 million doses of Sputnik V from Russia. When the Slovak agency refused issue permission for Sputnik V vaccinations despite clear governmental demands, Russia retaliated with lawsuit threats against Slovak journalists for quoting the agency report. Which merely stated that the delivered vaccine is different from what Russian lab published in The Lancet.
Well, actually. The Slovak government was forced to cough up the Sputnik V purchase contract, and it looks like only morons or Russian agents could have signed that. Tagesschau reports:
"Ivan Humenik, an expert in medical law, explains that he would never have signed such a contract. "The Russian side has sold a product that does not have to have the properties for which the contract was actually concluded." In plain language this should mean: The Russian contract partner is not liable for the effectiveness of his vaccine. And: Slovakia has undertaken to pay the purchase price of 19 million US dollars for the two million cans that it has ordered, even if it does not buy it."
The Slovak government says everything is fine, and organised an independent" analysis, as reported by Reuters on 9 May:
"A Slovakia health ministry spokeswoman said on Sunday a Hungarian lab has confirmed that the first batch of Russia's Sputnik V COVID-19 vaccines sent to Slovakia were satisfactory and the government would discuss the next steps with Russia.
The tests were carried out in Hungary after Russia had requested additional tests in an EU-certified laboratory, saying the Slovaks had not tested them in such a facility. […]
The Slovak health ministry's spokeswoman, Zuzana Eliasova, said on Sunday that Slovakia is now waiting for further test results from Russia, which are expected at the end of May.
She did not provide details on what kind of tests were carried out in Hungary or how the results might address any data gaps raised by Slovakia's drug regulator.
Hungary's drug regulator said in April it would help Slovakia examine batches of Russian Sputnik V vaccines that Slovakia had received, and Slovak Health Minister Vladimir Lengvarsky said on Friday the tests were satisfactory.
"Yesterday we received by email from the Hungarian side the results of the tests, which are negative, they are alright," Lengvarsky told reporters on Friday"
It seems the Hungarian lab tested or pretended to test Sputnik V for the presence of replicating virus, and found it "negative". The report is of course secret. Orban's autocratic regime in Hungary is Russia's closest ally in the EU and has long dismantled democracy, abolished human rights, silenced all dissent and also took total control of all research and education. Hungary is also the only country in the EU to actually use Sputnik V on its population, quite massively so.
Anyway, the Sputnik V data published in The Lancet appears more shady each time someone takes a closer look. See Naudet et al BMJ 2021, where such things were spotted:
"Much to our surprise, the number of cases was exactly twice the number of cases observed in the previous press release in both the placebo and the vaccine groups and about fourfold the number of cases in the vaccine and placebo groups in the first press release."
---
Lab leak theory
It is quite possible that by now most virologists, epidemiologists and infectuous disease researchers think that the origins of COVID-19 might indeed lie in the gain-of-function experiments with bat coronaviruses at the Wuhan Institute of Virology (WIV). Experiments, which were done in scientific and financial collaborations with US and EU, and which backfired in the most catastrophic way possible. The scientists' silence is best explained with the fear of facing personal responsibility or, more generally, of being de-funded. But now even the ever-diplomatic Anthony Fauci started to cautiously ask questions:
Did Fauci's National Institute of Allergy and Infectious Diseases (NIAID) fund gain-of-function research at WIV? WSJ column asked questions and received this reply:
"WIV is a Chinese institution which we assume has multiple sources of funding. It is impossible for us to be aware of nor can we account for all of their activities. We anticipate that those activities will be further investigated as stated by [the World Health Organization]. We can only speak to our relationship with them. As stated, at no time did NIAID fund gain-of-function research to be conducted at WIV."
Lifestyle
Penises
Japanese scientists provide a valuable advice to all those interested: the length of a man's nose indicates the length of his penis.
Hiroshi Ikegaya, Motofumi Suzuki, Hiroki Kondou, Taketo Kawai, Yusuke Sato, Tadaichi Kitamura & Haruki Kume Nose size indicates maximum penile length Basic and Clinical Andrology (2021) doi: 10.1186/s12610-021-00121-z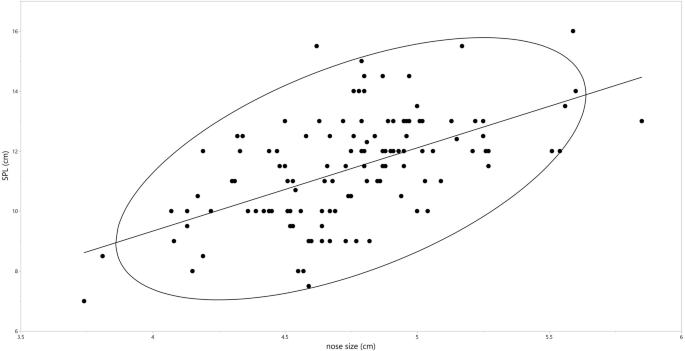 Conclusions:
"This study is the first to demonstrate the relationship between SPL and nose size but is limited in Japanese male cadavers, and the reason why SPL and nose size are related is still unclear. Therefore, we consider it an interesting subject to pursue from now on."
---
Spermidine
Even more silly science in Cell Onion: Scientists at the University of Graz in Austria proffer a peer-reviewed claim that dietary spermidine improves cognitive performance, in flies, mice and humans, especially in old age.
Sabrina Schroeder, Sebastian J. Hofer, Andreas Zimmermann, Stefan Kiechl, Tobias Eisenberg, Frank Madeo Dietary spermidine improves cognitive function Cell Reports (2021) DOI: 10.1016/j.celrep.2021.108985
The authors do admit in passing that spermidine is present in actually all kinds of foods like "bread, salad, cheese, potatoes, noodles, meat, fish, and most fruits and vegetables", but still insist their correlation of human diet with cognitive function and social status (yes) is free from confounding exactly because of spermidine's ubiquitous presence. The authors, who declare "equity interests in The Longevity Labs (TLL), a company founded in 2016 that develops natural food extracts" (web address www.spermidinelife.com), conclude that
"the straightforward and inexpensive availability of nutritional SPD in the human diet may provide a potent strategy to prevent the course of age-related or disease-driven cognitive decline in the general population."
Still unconvinced? A member of Longetivity Labs scientific advisory board is… "most cited autophagy researcher" Guido Kroemer.
If you can't afford their spermidine supplements, you can also [insert dirty joke here].
---
News in brief
More silly science can be always found in Frontiers. Pink colour (of your drink) "can help you run faster and further", here the paper (Brown et al 2021) and here the press release, by University of Westminster.
David Bolnik, ecologist and journal editor, published a long read account of the #PruittData affair of the fallen star of animal ecology and data fabricator Jonathan Pruitt. Complete with the full-length lawyer's letter at the end, threatening Bolnik and the journal publisher! Read my own reporting on the legal threats here.
The local Indian government of Goa made ivermectin a COVID-19 prophylactic for everyone over 18. Reason? The "paper" by Pierre Kory et al, once deleted on Frontiers, now republished by some low-life journal (Yahoo News, background here).
The German Minister for Families Franziska Giffey is likely to lose her doctorate title after all, because of plagiarism. The second investigation by Freie Universität Berlin apparently decided to revoke the degree, the decision was leaked to media (Business Insider / Tagesspiegel).
German cancer researcher Björn Brücher takes issue with a recent paper in Science (Nia et al 2021) which he insists plagiarised his and colleagues' past work (on LinkedIn). He told me the elite US journal never even replied to his emails, which is probably because the plagiarism-accused are from Harvard, and Brücher is in Cottbus.
The "Atomik Vodka" business of the British physicist James Smith (who keeps teaching that the Chernobyl exclusion zone is not at all dangerously radioactive while selling liquor made there) hit a snag: 1500 bottles of the produce were confiscated by the Ukrainian authorities (BBC). Maybe they were too radioactive? Btw, there is presently a danger of a new chain reaction inside the molten reactor core. Read more about Chernobyl disaster and Smith's research here.
---
If you are interested to support my work, you can leave here a small tip of $5. Or several of small tips, just increase the amount as you like (2x=€10; 5x=€25). Your generous patronage of my journalism will be most appreciated!