Schneider Shorts of 20 May 2022 – with many amazing science solutions to rejuvenation (berries and sea squirts included), a depressive cancel culture for COVID drug at FDA, cheese as a bioweapon, and a life-hack on how to make it in science as a woman and a fraudster.
---
Table of Discontent
Science Elites
COVID-19
Science Breakthroughs
---
Science Elites
Colzato's husband and their retractions
Some unwelcome developments for the TU Dresden in Germany. This university's recent top pick, their academic pride, the world-renowned psychologist Lorenza Colzato will soon retract 7 papers, as her former employer Leiden University now announced. Previously she was found guilty of research misconduct because Colzato forged data and grant applications, drew blood from human participants without ethical approval, fabricated entire experiments and made trial subjects disappear because she didn't like their results. In total 15 Colzato papers were found to be fraudulent.
Basically, a perfect scientist for TU Dresden, in fact she was recruited in 2019 despite because of her having informed TU Dresden of impending misconduct findings in Leiden, and the Saxonian university still stands to her. The fact that Colzato's husband Bernhard Hommel also only recently left Leiden University and arrived to TU Dresden as "senior researcher" of biopsychology, seems somehow connected to his wife's troubles, or so it seems to me.
Hommel seems to have no concept of what research fraud is. He was defending his fellow German psychologist Jens Förster, who was found guilty of fraud by his former Dutch employer University of Amsterdam and had to surrender a €5 million professorship at the University of Bochum and leave academia altogether. Hommel supported Förster in a comment on Retraction Watch:
"Well, how about some "concern" that the premature (as there is no decision yet, or is it?) identification of the defendant has consequences for him, something like: ruining his career? Yes, ethical conduct is important but shouldn't it go both ways?
I for instance find it interesting that (a) that the investigation was only the second try, after earlier proceedings regarding the same matter did not ascertain any misconduct; someone seems to have an interest here that seems to go beyond mere observation and report;…"
In a follow-up comment, Hommel insisted that the University of Amsterdam's misconduct findings against Förster were based on unqualified opinions of some anonymous vengeful loser with a weak publication record. It is worth mentioning that the author of this tirade is Senator of the German National Academy of Sciences, Leopoldina. They have the most qualified senators there, it seems.
Like Hommel's wife, also his colleague Förster fabricated studies with human participants. And as the irony goes, Colzato used to be adjunct professor at the same University of Bochum where Förster almost became full professor. Her title was officially revoked in May 2021 because that German university learned from its past stupidity.
But TU Dresden? Did they learn? Nah. What will these Saxonian academics now make of the fact that also Colzato's husband Hommel is a significant co-author on 4 out of 7 fraudulent papers about to be retracted? Especially since the German public funder DFG decreed in its guideline on research integrity:
"In cases of intent or gross negligence, research misconduct also results from
1. co-authorship of a publication that contains false information…"
I asked TU Dresden about Hommel's part, they announced to investigate. We know he is co-author because the Leiden University issued a press release now, where the fraudulent papers are finally named:
"The malpractice relates to seven articles in academic journals of which a former staff member of the Institute of Psychology was one of the authors. The malpractice in the articles was discovered at the end of last year after serious breaches of academic integrity had already been identified in 2019 […]

In addition, five articles were reassessed by the CWI in revised advisory opinion to the Executive Board dated 21 April 2022. This has established that one of the 53 articles that were investigated by the CWI in 2020-2021 was wrongly designated as fraudulent. This article does not require any action – e.g. adjustment – by the publisher. In the case of another article, it has been established that the breach of academic integrity is more serious in nature, and that there are therefore grounds for withdrawing the article."
The statement also mentioned the Board's finding 'Students and young university staff in a subordinate and dependent relationship with the former assistant professor involuntarily became involved in research misconduct.' Hommel however cannot play a hapless junior researcher, because he has been full professor at Leiden University since 1999.
From 2006 to 2019 Hommel was the head of Cognitive Psychology Unit in Leiden, where Colzato worked (as per her CV) as PhD student (supervised by Alexander van der Heijden), postdoc (in Hommel's lab), and later as assistant professor, again in Hommel's institute. Basically, she married her boss and made a big academic career.
After over two decades there, Colzato's husband left Leiden University to start as a "senior researcher" in Dresden in 2020 (see his CV), at that time TU Dresden already gave his wife a job and knew perfectly well of the misconduct investigation against this couple's papers.
This I understand, is how this Women in STEM thing is supposed to work, take notice ladies.
If this happened at an obscure Sicilian university, we would all have a laugh about the fraud tolerance and nepotism. But TU Dresden is the 3rd highest-ranking university in Germany.
As the Leiden University mentions, papers 1-5 are already confirmed by the publishers as to be retracted soon, papers 6-7 are still under publisher's internal investigation:
Btw, here a clue how this research happened to get so creatively faked: magic mushrooms.
---
COVID-19
Fluvoxamine flop
Some time ago, I was apparently the only person poo-pooing the COVID-19 miracle cure, the antidepressant fluvoxamine. I mean, several clinical trials, some billionaire-sponsored, one published in JAMA even, all proved it works against the SARS-CoV2 infection!
Well, now the FDA told the fluvoxamine pushers to get lost. STAT News reports:
"The FDA, however, said Monday that it was uncertain that the six-hour cutoff the Brazil study used was "a clinically meaningful threshold."

Meanwhile, the results on hospitalizations and deaths alone were "not persuasive." Neither, regulators added, was a smaller randomized clinical trial conducted in the U.S. or a number of real-world studies, because they were small, non-randomized, or employed different endpoints.

Regulators also pointed to a pair of larger randomized controlled trials that failed to show the same benefit the Brazil study did."
FDA argued that first, the antidepressant fluvoxamine doesn't really seem to work on COVID-19, and second, there are now working COVID-19 drugs molnupiravir and Paxlovid by Merck and Pfizer. Here is the FDA statement:
"On December 21, 2021, the United States Food and Drug Administration (FDA) received a submission from Dr. David R Boulware requesting emergency use authorization (EUA) of fluvoxamine maleate for the "outpatient treatment of adults 24 years and older with positive test results of SARS-CoV-2 viral testing to prevent progression to severe COVID-19 and/or hospitalization". […]

Due to limitations in the available clinical study results for fluvoxamine in the proposed patient population, lack of compelling in vitro and in vivo data to support the proposed MOA of fluvoxamine for the treatment of mild COVID-19 disease, and context of increasingly available therapies with well-characterized MOAs and consistent efficacy results in nonhospitalized patients, the FDA cannot reasonably conclude that fluvoxamine may be effective for the treatment of COVID-19. As such, FDA has determined that the criteria for issuance of an EUA are not met at this time. While the FDA has concluded that the existing clinical data are insufficient to support the issuance of an EUA, these data suggest that further clinical investigation may be warranted."
Boulware is reportedly appealing the FDA decision, and told STAT News that "Fluvoxamine could also be useful in middle- and low-income countries where the Pfizer and Merck pills are not yet widely available".
---
Science Breakthroughs
Cheese as bioweapon
Harald zur Hausen, the Nobel Prize winner and emeritus director of DKFZ in Heidelberg, Germany, has been warning for years, everywhere, even during his Nobel lecture and later at predatory scamferences: dairy products cause cancer (due to elusive oncogenic DNA fragments only his lab can detect).
Now Oxford scientists confirm the groundbreaking discovery, a press release from the University of Oxford:
"To establish whether dairy products affect the risk of cancer differently in Chinese people, researchers from Oxford Population Health, Peking University, and the Chinese Academy of Medical Sciences, Beijing, have today published the results of a new large-scale study in BMC Medicine. This collected data from over 510,000 participants in the China Kadoorie Biobank Study."
Now, dairy products are not part of traditional Chinese diet, but unwelcome Western influence, which, as it turns out, is poisoning and killing the Chinese people:
People who consumed dairy products regularly had significantly greater risks of developing liver and breast cancer. For each 50g/day intake, the risk increased by 12% and 17% respectively.
Regular dairy consumption was associated with an increased risk of lymphoma (though this was not statistically significant)."
This is the paper:
Maria G. Kakkoura, Huaidong Du, Yu Guo, Canqing Yu, Ling Yang, Pei Pei, Yiping Chen, Sam Sansome, Wing Ching Chan, Xiaoming Yang, Lei Fan, Jun Lv, Junshi Chen, Liming Li, Timothy J. Key and Zhengming Chen on behalf of the China Kadoorie Biobank (CKB) Collaborative Group, "Dairy consumption and risks of total and site-specific cancers in Chinese adults: an 11-year prospective study of 0.5 million people" BMC Medicine (2022) DOI: 10.1186/s12916-022-02330-3
No citations for Harald zur Hausen… But China National Centre for Disease Control and Prevention (CDC) and Chinese Ministry of Health get acknowledged for their help with this study.
Basically, US and EU imperialists are waging a hybrid war against the People's Republic using cheese as a bioweapon.
---
Spinal Tap for youngsters
Well you sure heard of the young blood rejuvenation craze. The Stanford neuroscientist Tony Wyss-Coray not only published big papers in big journals on how to live forever off the blood of young people, he even founded a biotech startup to market the young blood therapy: Alkahest. It should be noted that Wyss-Coray also has papers on PubPeer with what may be manipulated data (read here).
But now Wyss-Coray probably became concerned that young blood bullshit is not being taken seriously anymore, something new is needed to make money. So he published another paper in Nature. NPR reports:
"An infusion of spinal fluid from young mice reversed the memory loss typically seen in aging animals, the team reported this month in the journal Nature.

A growth factor found in the fluid also improved memory, though to a lesser degree, says Tony Wyss-Coray, a neuroscientist and senior author of the study.

"When we put the factor in the mice, they actually are better able to perform a memory task where they have to remember something that happened to them (a small electric shock)," Wyss-Coray says.

The finding hints at "a whole new era" in the search for treatments for Alzheimer's disease and other age-related conditions that affect a person's memory and thinking, says Maria Lehtinen, a neuroscientist at Harvard Medical School, who wrote a commentary that accompanied the study."
Such a commentary usually means that its author was the study's peer reviewer. So this is Wyss-Coray's new Nature paper which Lehtinen was so excited about:
Tal Iram , Fabian Kern , Achint Kaur , Saket Myneni , Allison R. Morningstar , Heather Shin , Miguel A. Garcia , Lakshmi Yerra , Robert Palovics , Andrew C. Yang , Oliver Hahn , Nannan Lu , Steven R. Shuken , Michael S. Haney , Benoit Lehallier , Manasi Iyer , Jian Luo , Henrik Zetterberg , Andreas Keller , J. Bradley Zuchero , Tony Wyss-Coray Young CSF restores oligodendrogenesis and memory in aged mice via Fgf17 Nature (2022)
doi: 10.1038/s41586-022-04722-0
Alkahest is not mentioned in the competing interests section, only:
Spinal tap is a very unpleasant procedure, in humans it ends with excruciating headaches. But science called, as Nature News reported:
"It took more than a year for Iram to perfect the process of collecting CSF and infusing it into another brain. […]

Fgf17 and CSF seem to be promising elixirs for brain health, but investigating the ways in which CSF interacts with oligodendrocytes, and how those cells are involved in memory, will be important to improving our understanding of brain ageing, say Iram and Wyss-Coray. There are probably other factors in the CSF besides Fgf17 that influence cognitive function, say Andersen and Lehtinen.

Although extracting CSF from the body is challenging, Lehtinen notes that there is no shortage of the fluid in the patient population. "We can really start envisioning different ways of developing new treatments and therapies."
Poor mice. But sure, I fully agree, let's spinal-tap some financially destitute human volunteers for a stupid clinical trial so someone in Stanford can get even richer than he already is. Drawing blood is boringly painless, but a spinal tap on the other hand….
---
Which Fgf is it then?
What if it's not Fgf17 but Fgf21 which rejuvenates and makes you live longer?
A press release by the Pennington Biomedical Research Center (which is part of the Louisiana State University System):
"A single hormone appears to coordinate the lifespan extension produced by a low-protein diet.

A new study from Pennington Biomedical Research Center, published in the journal Nature Communications, found that reducing the amount of protein in the diet produced an array of favorable health outcomes, including an extension of lifespan, and that these effects depend on a liver-derived metabolic hormone called Fibroblast Growth Factor 21 (FGF21). […]

"Our data suggest that FGF21 talks to the brain, and that without this signal the mouse doesn't 'know' that it is eating a low-protein diet. As a result, the mouse fails to adaptively change its metabolism or feeding behavior," said Christopher Morrison, Ph.D., Professor and Director of the Neurosignaling Lab."
This is the paper:
Cristal M. Hill, Diana C. Albarado , Lucia G. Coco , Redin A. Spann , Md Shahjalal Khan , Emily Qualls-Creekmore , David H. Burk , Susan J. Burke , J. Jason Collier , Sangho Yu , David H. McDougal , Hans-Rudolf Berthoud , Heike Münzberg , Andrzej Bartke , Christopher D. Morrison FGF21 is required for protein restriction to extend lifespan and improve metabolic health in male mice, Nature Communications (2022). DOI: 10.1038/s41467-022-29499-8
The research was of course "groundbreaking":
""This groundbreaking research has important implications for extending the health and lifespan of people. If scientists can better understand how diets and nutritional hormones like FGF21 act to extend lifespan, these discoveries could offset many of the health issues that occur in middle age and later," said Pennington Biomedical Executive Director John Kirwan, Ph.D."
This institute makes groundbreaking discoveries daily…
---
Eat Tunicates
Of course there are simpler ways to rejuvenate your brain, especially if you can't afford these fancy hightech solutions. Just eat Ascidians (marine tunicates), popularly called sea squirts. A press release from Xi'an jiaotong-Liverpool University:
"Researchers from Xi'an Jiaotong-Liverpool University, Stanford University, Shanghai Jiao tong University, and the University of Chinese Academy of Sciences have reported that supplementing a diet with the sea organisms Ascidiacea, also known as sea squirts, reverses some of the main signs of aging in an animal model.

Sea squirts can be eaten raw and are found in dishes from Korea (where it is known as meongge, or 멍게) and Japan (hoya, or ホヤ). These sea organisms contain substances called plasmalogens, which are vital to our body processes."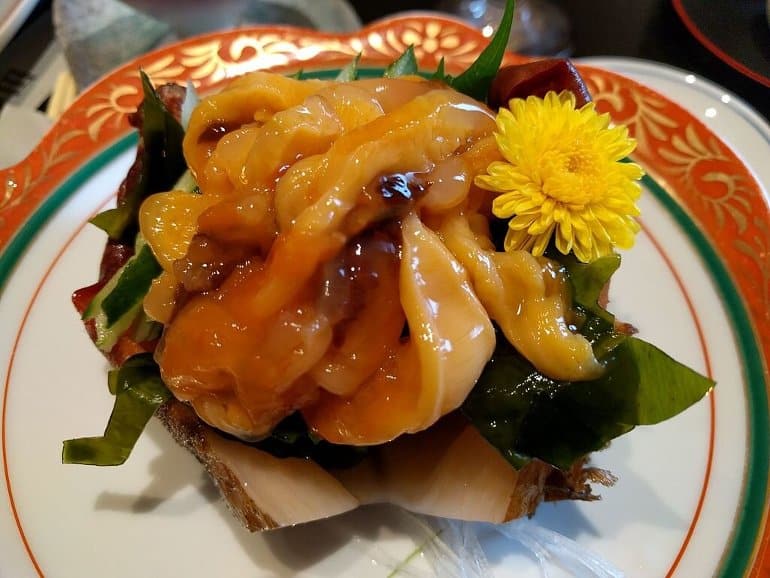 Brains rejuvenated simply:
"To investigate whether boosting the levels of plasmalogens can stave off the effects of aging, the researchers studied the effects of adding plasmalogens to the diet of aged mice.

They found that the supplements had profound effects on the learning abilities and physical symptoms of these mice.

Professor Lei Fu, the corresponding author of the study, says: "Our research suggests that plasmalogens may not just stop cognitive decline, but may reverse cognitive impairments in the aging brain. Additionally, aged mice fed with the plasmalogens grow new black hair that is thicker and glossier than aged mice not fed the supplement." […]

Professor Fu is so convinced by the results of this study that he takes a plasmalogen supplement each day."
You wonder where this groundbreaking science breakthrough was published? Frontiers!
Jinxin Gu , Lixue Chen , Ran Sun , Jie-Li Wang , Juntao Wang , Yingjun Lin , Shuwen Lei , Yang Zhang , Dan Lv , Faqin Jiang , Yuru Deng , James P. Collman , Lei Fu Plasmalogens Eliminate Aging-Associated Synaptic Defects and Microglia-Mediated Neuroinflammation in Mice Frontiers in Molecular Biosciences (2022) doi: 10.3389/fmolb.2022.815320
---
Blueberries?
What do you mean, you went to Lidl and they had no sea squids? Did they have blueberries? Good, you are in luck. A press release from the University of Cincinnati:
"Researchers led by UC's Robert Krikorian, Ph.D., found that adding blueberries to the daily diets of certain middle-aged populations may lower the chances of developing late-life dementia.

The findings were recently published in the journal Nutrients. "
Yes, in MDPI.
Robert Krikorian, Matthew R. Skelton, Suzanne S. Summer, Marcelle D. Shidler, and Patrick G. Sullivan. "Blueberry Supplementation in Midlife for Dementia Risk Reduction" Nutrients (2022) doi: 10.3390/nu14081619
Press release continues:
"Krikorian said his team has been conducting research on the benefits of berries for people with greater risk for Alzheimer's disease and dementia for several years. […]

The researchers enrolled 33 patients from around the Cincinnati area between the ages of 50-65 who were overweight, prediabetic and had noticed mild memory decline with aging. […] Half of the participants received powders that contained the equivalent of one-half cup of whole blueberries, while the other half received a placebo. […]

Krikorian said those in the blueberry-treated group showed improvement on cognitive tasks that depend on executive control.

"This was evident as reduced interference of extraneous information during learning and memory," Krikorian explained."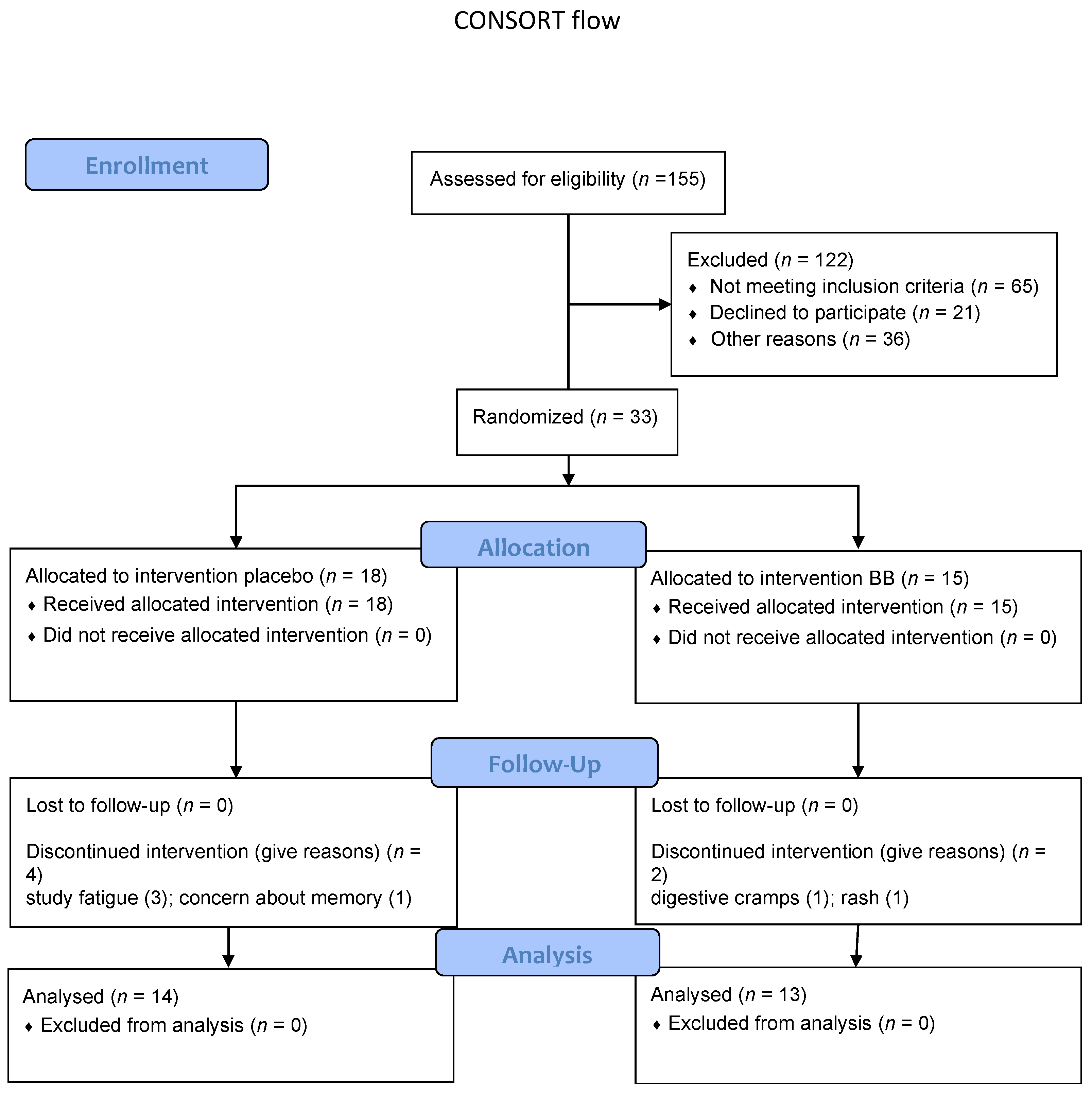 This is not a clinical trial, but a silly joke. But wait, another joke is coming: the registered double blinded clinical trial NCT02751866 is supposed to have 250 participants (with initially 100 scheduled). Not 33 out of 155 recruited as the MDPI papers states It is quite possible Krikorian was so determined to prove his blueberry bullshit that he just excluded everyone whose trial data he didn't like.
---
Cranberries?
On the other side of the pond, the University of East Anglia in UK also ran a clinical study with berries.
They now insist in a press release it's the cranberries which prevent dementia:
"The research team studied the benefits of consuming the equivalent of a cup of cranberries a day among 50 to 80-year-olds.

They hope that their findings could have implications for the prevention of neurodegenerative diseases such as dementia.

Lead researcher Dr. David Vauzour, from UEA's Norwich Medical School, said: […]

"Past studies have shown that higher dietary flavonoid intake is associated with slower rates of cognitive decline and dementia. And foods rich in anthocyanins and proanthocyanidins, which give berries their red, blue, or purple colour, have been found to improve cognition.

"Cranberries are rich in these micronutrients and have been recognized for their antioxidant and anti-inflammatory properties.

"We wanted to find out more about how cranberries could help reduce age-related neurodegeneration."
Of course, the cranberries worked like a charm, none of the "60 cognitively healthy participants" became demented, neither in the cranberry not the control arm, while the former even "showed significantly improved episodic memory performance", as Vauzour excitedly noted. It was published in Frontiers, a perfect fit if you ask me:
Emma Flanagan, Donnie Cameron, Rashed Sobhan, Chloe Wong, Matthew G. Pontifex, Nicole Tosi, Pedro Mena, Daniele Del Rio, Saber Sami, Arjan Narbad, Michael Müller, Michael Hornberger, David Vauzour 'Chronic consumption of Cranberries (Vaccinium macrocarpon) for 12 weeks improves episodic memory and regional brain perfusion in healthy older adults: A randomised, placebo-controlled, parallel-groups study', Frontiers in Nutrition (2022). doi: 10.3389/fnut.2022.849902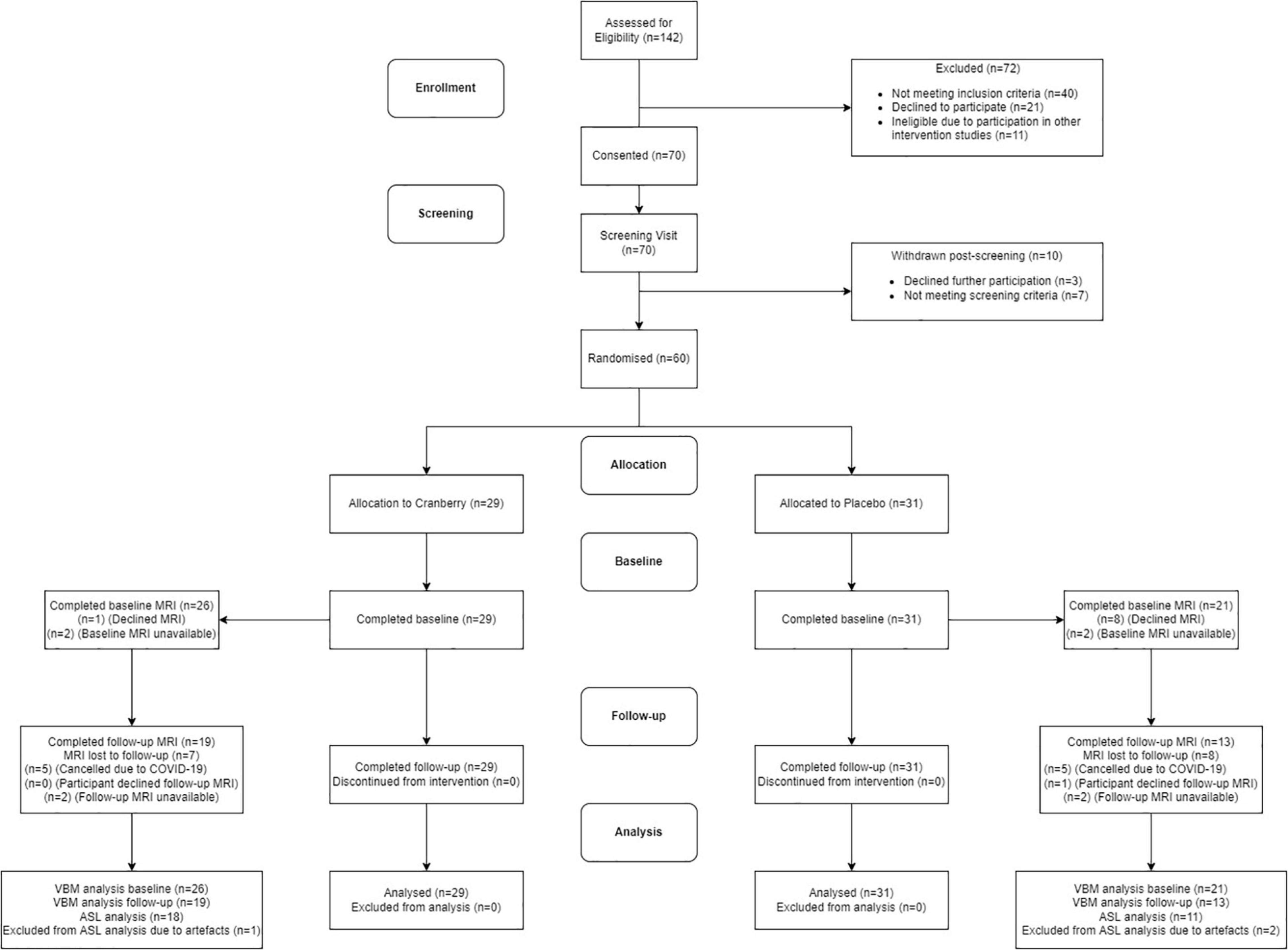 We are informed that:
The trial was not preregistered, guess the Cranberry Institute didn't want anything to stand in the way of good results.
---
Dear Women in STEM, I know you are now spoilt for choice with so much male genius quality husband material to choose from. No need to thank me, it was my pleasure.
---
News in Tweets
The National Natural Science Foundation of China (NSFC) issued another set of misconduct findings on research fraudsters whom Smut Clyde and Tiger BB8 exposed. "…revocation of Wu Dongmei's National Natural Science Foundation Project" Molecular mechanism of TRPV4-mediated domoic acid treatment-induced cognitive deficits in mice" (Grant No. 81400902), recovering the allocated funds, permanently disqualifying Wu Dongmei from the National Natural Science Foundation of China (since January 18, 2022), Give Wu Dongmei a reprimand; […] Zheng Yuanlin's National Natural Science Foundation of China project "Research on the mechanism of HDAC6 activation of HMGB1/RAGE signaling axis to mediate cognitive deficits in type 2 diabetic mice" (Grant No. 81571055), recover the allocated funds, cancel Zheng Yuanlin eligibility to apply for the National Natural Science Foundation of China for 5 years (January 18, 2022 to January 17, 2027), and give Zheng Yuanlin a reprimand..."
Same NSFC announcement: "…cancel the National Natural Science Foundation of Zhang Yuqing's project "Phosphoric acid-promoted doping Research on Zirconia/Polymer Hybrid Film and Properties" (Grant No. 21076143), "Study on Superacid Al x Fe y Zr 1-xy O 2 Coated TiO 2 Nanotube Filled Polymer Hybrid Film" (Approval No. 21676180), recover the funds allocated for the above 2 projects, cancel Zhang Yuqing's qualification for the National Natural Science Foundation of China for 5 years (January 18, 2022 to January 17, 2027), and give Zhang Yuqing a reprimand."
Who is surprised that Elsevier's antivaxxery and fraud outlet Toxicology Reports pushes tobacco products again? This time for epileptics? Valodia, 2022: "The research was supported by a grant from Philip Morris", look at the linked tweet by Philip Morris Institute:
"Life-saving efforts are continuing with the improvement of public health measures and social services on one hand, and treatment of hundreds of severe to critical cases on the other. Meanwhile, the return to normal life and work is proceeding in a stepwise manner, and people in Shanghai is hailing the light at the end of the tunnel. Shanghai's great efforts against omicron are essential for China to exit from the pandemic in a larger sense." Chinese Communist Party propaganda celebrating the ongoing massive human rights abuse passed peer review in The Lancet. Zhang et al, Shanghai's life-saving efforts against the current omicron wave of the COVID-19 pandemic, The Lancet (2022).
Another stem cell cheater, Maurillo Sampaolesi, also retracts a paper, due to "multiple instances of manipulation of Western blots and images throughout the manuscript", plus the "authors were unable to demonstrate the validity of the results due to the lack of access to the original raw data and apologized to the journal".
Meanwhile the infamous cheater duo Carlo Croce and George Calin get away with a correction: "…it was noted that the U6 Northern Blotting control was used more than once in Figs. 2a and 2e. The authors have carried out repeat experiments and results are consistent with the initial result reported and validated independently by other groups." Look on PubPeer how fake that paper is.
""I don't think we should, as editors or publishers, no longer rely on whatever is sent to us is real," said Bik. "You have to really think about the possibility that 10% or 20% of what you'll get is actually completely fake."" (Advanced Science News)
---
I thank all my donors for supporting my journalism. You can be one of them!
Make a one-time donation:
I thank all my donors for supporting my journalism. You can be one of them!
Make a monthly donation:
Choose an amount
Or enter a custom amount
€
---
Your contribution is appreciated.
Your contribution is appreciated.
Donate
Donate monthly