Schneider Shorts of 1 April 2022 – Bottomless stupidity of Russian fascists, with a Welsh hand-reading eugenicist, a man who cures everything with glutathione, a match made in heaven, sad mathematicians who can't party in St Petersburg, a reminder that Elsevier is a predatory publisher, and how coffee can cure anxiety.
---
Table of Discontent
Russia's War on Ukraine
COVID-19
Science Breakthroughs
Science Elites
---
Russia's War on Ukraine
Chernobyl Fools
Daily Beast reports, based on the information from Ukrainian authorities:
"Several hundred Russian soldiers were forced to hastily withdraw from the Chernobyl nuclear power plant in Ukraine after suffering "acute radiation sickness" from contaminated soil, according to Ukrainian officials.

The troops, who dug trenches in a contaminated Red Forest near the site of the worst nuclear disaster in history, are now reportedly being treated in a special medical facility in Gomel, Belarus. The forest is so named because thousands of pine trees turned red during the 1986 nuclear disaster. The area is considered so highly toxic that not even highly specialized Chernobyl workers are allowed to enter the zone."
The information was issued by Ukrainian nuclear authority Energoatom on Telegram (translated):
"It should be noted that the information about fortifications and trenches that the rascists [Russian fascists] built right in the Red Forest, the most polluted in the entire Exclusion Zone, was also confirmed. So it is not surprising that the occupiers received significant doses of radiation and panicked at the first sign of illness. And it manifested itself very quickly. As a result, a riot could have broke out among the military, and they began to move out from there."
I cannot hide my Schadenfreude, sorry. Serves the fascist occupiers right for their disregard for human lives and their obedient stupidity. Unfortunately they took prisoners with them back to Russia: the guards they captured in Chernobyl at the very beginning.
---
Chemical weapons?
Wall Street Journal reported on 26 March 2022:
"Russian oligarch Roman Abramovich and Ukrainian peace negotiators suffered symptoms of suspected poisoning after a meeting in Kyiv earlier this month, people familiar with the matter said.

Mr. Abramovich, Ukrainian lawmaker Rustem Umerov and another negotiator developed symptoms following the March 3 meeting in Kyiv that included red eyes, constant and painful tearing, and peeling skin on their faces and hands, the people said. Mr. Abramovich has shuttled between Moscow, Belarus and other negotiating venues since Russia invaded Ukraine.

Mr. Abramovich was blinded for a few hours and later had trouble eating, according to a person familiar with the matter."
Bellingcat confirmed the reports in a Twitter thread.
As Bellingcat explained:
"Abramovich, along with another Russian entrepreneur, had taken part in the negotiations alongside Ukraine's MP Rustem Umerov. The negotiation round on the afternoon of 3 March took place on Ukrainian territory, and lasted until about 10 pm.

Three members of the negotiating team retreated to an apartment in Kyiv later that night and felt initial symptoms – including eye and skin inflammation and piercing pain in the eyes – later that night. The symptoms did not abate until the morning.

The next day the group of negotiators drove from Kyiv to Lviv on the way to Poland and then Istanbul, to continue informal negotiations with the Russian side. A Bellingcat investigator was asked to help provide an examination by chemical weapons specialists.

Based on remote and on-site examinations, the experts concluded that the symptoms are most likely the result of international poisoning with an undefined chemical weapon.

An alternative less likely hypothesis was use of microwave irradiation. The symptoms gradually subsided in the course of the following week.

The three men experiencing the symptoms consumed only chocolate and water in the hours before the symptoms appeared. A fourth member of the team who also consumed these did not experience symptoms.

According to two consulted CW experts and a doctor, the symptoms were most consistent with variants of porphyrin, organophosphates, or bicyclic substances. A definitive determination was not possible due to the absence of specialized laboratory equipment near the victims.

The experts said the dosage and type of toxin used was likely insufficient to cause life-threatening damage, and most likely was intended to scare the victims as opposed to cause permanent damage. The victims said they were not aware of who might have had an interest in an attack

Bellingcat chose not to report this story earlier due to concern about the safety of the victims. Given the choice of the targeted individuals to speak up, Bellingcat and its investigative partner @the_ins_ru intend to publish an investigation into the presumed poisonings."
Soon after, various sources declared that there never was any chemical weapon attack, maybe some food poisoning, and the entire affair was forgotten. As it happens, US and NATO previously stated that they would interfere in the war in Ukraine if Russia deployed chemical or nuclear weapons.
Now, it is quite possible that Russia deploy chemical weapons (although in a non-lethal dose) on the people it was negotiating a ceasefire with, in a breach of all possible international conventions. It would have put everyone in a very uncomfortable situation if this attack were to be acknowledged.
Years ago, USA declared chemical weapons to be a "red line" in Syria. Russia then let the Syrian dictator Assad use chemical weapons and kill thousands, with exactly zero consequences. Now Russia tested the West's determination once again.
---
Racial Hygiene with Lavrov
The Russian foreign ministry, led by Sergei Lavrov (recall how our politicians used to respect him?) issued another fascist stupidity.
Unian reports (translated):
"This time, Lavrov came up with the idea that Ukraine supplied Germany with blood samples of the "Slavic ethnic group." This is what Gennady Gatilov, Permanent Representative of the Russian Federation to the UN Office and International Organizations in Geneva, said at a meeting of the disarmament conference in Geneva.

"Germany's actions, previously unknown to the general public, pose the same threat as US biological experiments and require detailed study … In theory, bioagents can be created that can selectively affect different ethnic groups," the Russian diplomat said.

According to Moscow's logic, specialists from the German Bernhard Nocht Institute for Tropical Medicine cooperated with the Ministry of Health of Ukraine, and the Ukrainian side "undertook to supply blood samples of the Slavic ethnic group from different regions."

Moreover, several thousand samples of patients' serum were allegedly taken from Ukraine to the Walter Reed Research Institute of the US Army, most of which belong to the Slavic ethnic group."
The idea of an ethnically-targetted bioweapon is of course utter nonsense and very stupid, but to Russian fascists it makes perfect sense. They are convinced to be a superior master race, genetically different from those they seek to subjugate and destroy.
---
UK sanctions Russian science
An press release by the UK government from 27 March 2022:
"As the UK continues to further isolate Putin's Russia in light of his illegal invasion of Ukraine, the government has also announced it is halting funding to all research programmes found to have links to Russian state and institutional collaborators, and will stop all ongoing projects where they provide a direct benefit to the Russian regime. The UK will also not fund any new collaborative projects with Russia through its research and innovation organisations. […]

These measures are targeted towards the Russian state, as well as individuals and organisations with strong links to the Kremlin. A small number of other existing collaborations remain under review in order to further assess, and ensure no future payments to institutions or individuals have any way of benefitting the Russian regime.

This action is directed towards Putin's regime, not at individual Russian researchers and students, whom in many cases may oppose the actions of the Kremlin."
In detail:
"The UK government is taking the following action:
All payments for projects delivered through UK public research funds with a Russian dimension have been temporarily paused. The Secretary of State has commissioned an assessment, on top of the existing and strong due diligence processes of UK public research funders to isolate and freeze activities which benefit the regime.
We will not fund any new collaborative projects with Russia through our research and innovation organisations.
We have suspended existing government to government dialogue through our science and innovation network team in Russia including their collaborative science projects.
Where the UK is a member of multilateral organisations, we are working at pace with partners to respond appropriately – holding Russia to account for its actions while diminishing and isolating its influence.
We are standing up a £3 million package of support for Ukrainian researchers at risk. This will be delivered through a fellowship programme that will support researchers and their families at UK research institutions."
Previously the German DFG terminated all funding and collaboration with scientists in Russia, read here.
---
Putin-Versteher Mathematicians
CNN sums up:
"Russian scientists are finding themselves isolated as Russia's invasion of Ukraine enters its second month.

The country's Mars rover project with the European Space Agency is on hold. Russian institutions have been suspended from CERN, the world's largest particle physics lab, in Switzerland. A prestigious math conference has been moved from St. Petersburg to a virtual meeting, and Russian scientific journals are being frozen out of key international databases.

High-profile scientific journals such as Science and Nature aren't rejecting research submitted by Russian scientists, but financial sanctions placed on Russia may make paying journal processing fees tricky. Ukrainian researchers are calling for a complete boycott of Russian institutions and academics."
The bit about the International Congress of Mathematicians 2022 is interesting. Because a year ago, the International Mathematical Union (IMU), with its seat in Berlin, wiped its arse with a petition from Russian mathematicians, begging them to move the conference out of Russia. The petition was signed by over 100 people and titled An open letter of Russian mathematicians to IMU Executive Committee regarding mathematician and political prisoner Azat Miftakhov (read more here).
This Berlin-based IMU of Putin-Versteher now moved the conference online, because of the "recent developments in Russia and Ukraine", that's how they describe the genocide they beloved host country commits in Ukraine. IMU doesn't say who organises the virtual event, just that it will be "hosted outside Russia but following the original time schedule planned for Saint Petersburg." The IMU congress website also mentions:
"Prior to ICM 2022, the IMU will host its 19th General Assembly in Helsinki, Finland, on 3–4 July 2022 at the Scandic Grand Marina & Marina Congress Center.
On 5 July 2022, the IMU will hold the IMU Award Ceremony 2022 as a live event in Helsinki, Finland at Aalto University."
This is what IMU tweeted on 27 February 2022, 3 days after the Russian aggression began, for some reason still inviting people to Russia:
Basically, they intended to pull through the St Petersburg conference till the very end.
Of course, IMU's statement from 26 February 2022 doesn't mention the Russian dissident mathematicians' petition from the year before. I bet the real reason why the IMU moved the event online is not Russia's genocidal war, but the cancelled flights to St Petersburg due to sanctions. Just read this bit from the statement:
"Given this situation, it is impossible for the IMU to host the ICM and the GA as traditional in-person events in Russia. We have considered the possibility of postponing the ICM by one year, similar to what happened with the Warsaw ICM. However, it is unclear how the situation will evolve within a year, and thus this is not a feasible option."
What kind of people write things like this.
---
COVID-19
Requiem for Ivermectin
New York Times reports:
"The anti-parasitic drug ivermectin, which has surged in popularity as an alternative treatment for Covid-19 despite a lack of strong research to back it up, showed no sign of alleviating the disease, according to results of a large clinical trial published on Wednesday.

The study, which compared more than 1,300 people infected with the coronavirus in Brazil who received either ivermectin or a placebo, effectively ruled out the drug as a treatment for Covid, the study's authors said.

"There's really no sign of any benefit," said Dr. David Boulware, an infectious-disease expert at the University of Minnesota.

The researchers shared a summary of these results in August during an online presentation hosted by the National Institutes of Health, but the full data set had not been published until now in The New England Journal of Medicine.

"Now that people can dive into the details and the data, hopefully that will steer the majority of doctors away from ivermectin towards other therapies," Dr. Boulware said."
This is the NEJM paper:
Gilmar Reis , Eduardo A.S.M. Silva , Daniela C.M. Silva , Lehana Thabane , Aline C. Milagres , Thiago S. Ferreira , Castilho V.Q. Dos Santos , Vitoria H.S. Campos , Ana M.R. Nogueira , Ana P.F.G. De Almeida , Eduardo D. Callegari , Adhemar D.F. Neto , Leonardo C.M. Savassi , Maria I.C. Simplicio , Luciene B. Ribeiro , Rosemary Oliveira , Ofir Harari , Jamie I. Forrest , Hinda Ruton , Sheila Sprague , Paula McKay, Christina M. Guo, Karen Rowland-Yeo, Gordon H. Guyatt, David R. Boulware, Craig R. Rayner, Edward J. Mills Effect of Early Treatment with Ivermectin among Patients with Covid-19 New England Journal of Medicine (2022) doi: 10.1056/nejmoa2115869
Of course proper clinicians knew long ago that ivermectin never worked, and the quacks will find this paper another proof of a giant conspiracy theory by Big Pharma vaccine-poisoners.
Same team of the TOGETHER trial previously showed that hydroxychloroquine and metformin do not work either (read here).
But the same team of TOGETHER Trial postulated that the antidepressant fluvoxamine was the cure for COVID-19, which briefly made the news and then for some reason got ignored by everyone (read here).
The fluvoxamine trial now continues into the next phase, pending recruitment.
---
Welsh hand-reader
Genius scientists cracked the mystery of COVID-19, as the Swansea University informs in a press release:
"It is widely recognised that a longer ring finger is a marker of higher levels of testosterone prenatally, whereas a longer index finger is a marker of higher levels of oestrogen. Generally, men have longer ring fingers, whereas women have longer index fingers.

New research involving Swansea University is examining the link between levels of sex hormones in the womb and in puberty and Covid hospitalizations.

Most people who contract the virus only experience mild symptoms. But when it comes to patients who need hospital care, the rates vary depending on age (with elderly people the most affected) and gender (with males experiencing a higher severity than females).

This has led scientists to examine the link between testosterone and Covid-19 severity more closely. One hypothesis implicates high testosterone in severe cases but another links low levels of testosterone in elderly men with a poor prognosis.

Now Professor John Manning, of the Applied Sports Technology, Exercise and Medicine (A-STEM) research team, has been working with colleagues from the Medical University of Lodz in Poland and Sweden's Karolinska University Hospital to look more closely at digit ratios (ratios of the 2nd, 3rd, 4th and 5th digits) as predictors of severity of Covid-19 symptoms.

The researchers observed that patients with "feminized" short little fingers relative to their other digits tend to experience severe Covid-19 symptoms leading to hospitalization, and more importantly patients with large right hand – left hand differences in ratios 2D:4D and 3D:5D – have substantially elevated probabilities of hospitalization."
It is all very silly, but it passed peer review!
A. Kasielska-Trojan, JT Manning, M Jabłkowski, J Białkowska-Warzecha, AL Hirschberg & B Antoszewski Digit ratios and their asymmetries as risk factors of developmental instability and hospitalization for COVID-19. Sci Rep 12, 4573 (2022). doi: 10.1038/s41598-022-08646-7
Wait, it gets worse. The press release continues celebrating Professor Manning:
"His previous work in the field highlighted how the length of children's fingers relate to mothers' income level and point to susceptibility to diseases that begin in the womb.

Researchers led by Professor Manning revealed that low-income mothers may feminize their children in the womb by adjusting their hormones, whereas high-income mothers masculinize their offspring."
Here is that university press release from February 2021. Prof Manning is quoted:
"Our results show that mothers with high income may secrete high levels of testosterone relative to oestrogen early in pregnancy, thereby masculinizing their male and female children. In contrast, women with low income may secrete low levels of testosterone, which will feminize their male and female children.

This is an evolutionary response, which mothers will not be aware of, let alone able to control. It is geared towards giving their offspring the best chance of reproductive success.

For high-income mothers, the advantages of high testosterone for their sons are likely to outweigh its disadvantages for their daughters. For low-income mothers, the fitness gain from feminized daughters is likely to outweigh the fitness loss for feminized sons.

This pattern is consistent with the Trivers-Willard hypothesis."
Here is that paper, you will see that the 79 year old Bob Trivers who named a evolutionary theory after himself is a co-author of this pseudoscientific excretion of sexism and eugenics:
J.T. Manning, B. Fink, L. Mason and R. Trivers Parental income inequality and children's digit ratio (2D:4D): a 'Trivers-Willard' effect on prenatal androgenization? Journal of Biosocial Science (2022), DOI: https://doi.org/10.1017/S0021932021000043
I expect Smut Clyde to comment on this topic below!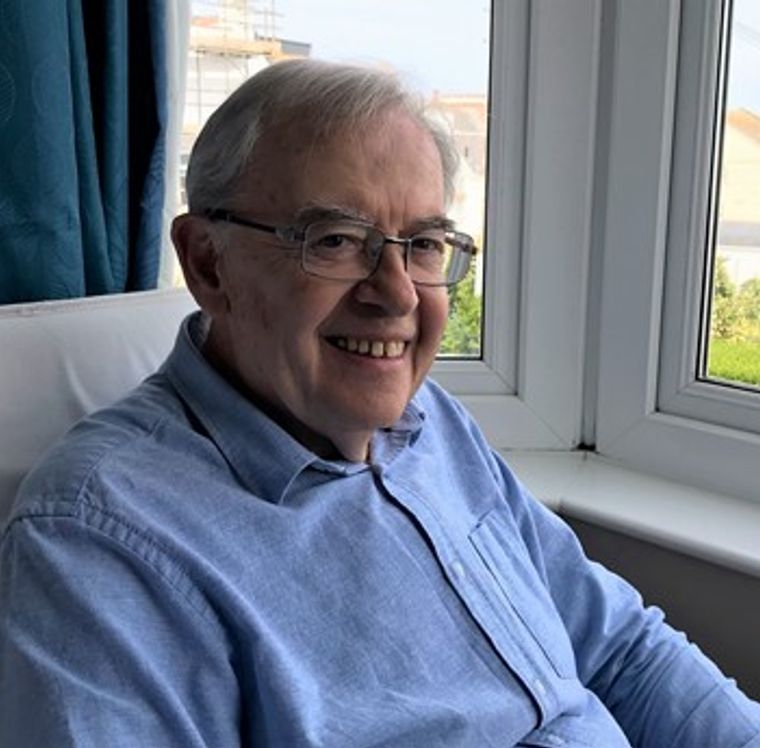 ---
Science Breakthroughs
Glutathione for everything
A press release by Baylor College of Medicine in Houston, Texas:
"A researcher at Baylor College of Medicine, Dr. Rajagopal Sekhar, associate professor of medicine in the section of endocrinology, diabetes and metabolism, has been studying aging for the past 20 years to better understand its biological underpinnings and develop nutritional strategies to promote healthy aging. In today's issue of the journal Nutrients, Sekhar's team reports the results of a study in mice, which provides proof-of-concept that supplementing GlyNAC – a combination of glycine and N-acetylcysteine as precursors of the natural antioxidant glutathione – can increase lifespan and improve multiple key age-associated defects.

"Just like a car is subject to wear and tear over many years of use, limiting how long it works well, the natural aging process can progressively deteriorate the body and limit lifespan," said Sekhar, who is the corresponding author of this paper."
I love the car comparison, so manly. You saw it right, this trash was published in MDPI because nobody else wanted to take it. Glutathione used to be pushed as a magic anti-oxidant decades agao and it of course never led anywhere, except making some quacks like Serhar rich.
Premranjan Kumar, Ob W. Osahon, and Rajagopal V. Sekhar "GlyNAC (Glycine and N-Acetylcysteine) Supplementation in Mice Increases Length of Life by Correcting Glutathione Deficiency, Oxidative Stress, Mitochondrial Dysfunction, Abnormalities in Mitophagy and Nutrient Sensing, and Genomic Damage" Nutrients (2022) doi: 10.3390/nu14051114
It is a follow up to Serhar's previous discovery, as he explains:
"Energy is the currency of life and is generated by mitochondria. However, aging is associated with mitochondrial malfunction, and this could affect energy availability. When we discovered that GlyNAC supplementation can correct mitochondrial defects in aging, we asked an important question: Could GlyNAC supplementation from a younger age extend length of life?" said Sekhar. "To answer this question, we worked with healthy, normal laboratory mice."
There was even a clinical trial or two:
"For instance, in a pilot human clinical trial in older adults, Sekhar's group showed that taking GlyNAC for 24-weeks improved many characteristic defects of aging, including glutathione deficiency, oxidative stress, mitochondrial dysfunction, inflammation, insulin resistance, endothelial dysfunction, body fat and genomic damage. Importantly, the researchers also observed improvement in muscle strength, gait speed, exercise capacity and cognitive function.

Another exploratory human trial by his team investigated premature aging in people with HIV and showed that taking GlyNAC improved and corrected multiple similar defects to reverse premature aging and also increased strength, energy levels, cognitive function and quality of life."
None of these papers pushing glutathione supplements discloses any conflicts of interests, quite the opposite: "The authors declare that they have no conflict of interest". Despite this:
"Baylor College of Medicine holds an issued patent on the unique combination of Glycine and NAC (GlyNAC) and has licensed it to Nestlé Health Science for use in Celltrient™ Protect and other products. Nestlé Health Science did not provide any funding or support for this research and was not involved with any aspect of this research."
The glutathione patents are actually all jointly held by Serhar and Nestle. The dishonest quack is obviously paid by the Swiss food giant, which issued a press release of its own. Asked about all this, Serhar didn't reply to my email, and neither did his Texan employer.
Of course this greedy quack also cured COVID-19 with his Nestle supplements. It was also published in MDPI.
Premranjan Kumar, Ob Osahon, David B. Vides, Nicola Hanania, Charles G. Minard, and Rajagopal V. Sekhar. "Severe Glutathione Deficiency, Oxidative Stress and Oxidant Damage in Adults Hospitalized with COVID-19: Implications for GlyNAC (Glycine and N-Acetylcysteine) Supplementation" Antioxidants (2022) doi: 10.3390/antiox11010050
---
Coffee for Anxiety
How to treat Attention Deficit Hyperactivity Disorder (ADHD)? There are various approaches: therapies, or sedatives (Americans love them), but why not treating hyperactivity with coffee, because as Homeopathy teaches, one should treat same with same!
A press release by Universitat Oberta de Catalunya in Spain:
"A team of experts at the Universitat Oberta de Catalunya (UOC), coordinated by Diego Redolar, a member of the UOC Faculty of Psychology and Educational Sciences who specializes in neuroscience and researches with the Cognitive NeuroLab group of the UOC Faculty of Health Sciences, has studied the possibility of including caffeine in the therapeutic arsenal used to alleviate some of the symptoms of ADHD, given the controversy surrounding the use of some medicines derived from methylphenidate, among others. The study, a systematic review of animal studies published in open access in the scientific journal Nutrients, concludes that a prescribed consumption of caffeine can increase attention and retention capacity in adolescents and adults suffering from this psychiatric disorder."
Why yes, dear reader, it's our beloved MDPI again where literally anything, even an old shopping list misused as toilet paper, can be submitted for rapid "peer review" and swiftly published in exchange of a sweaty wad of cash.
Javier C. Vázquez, Ona Martin de la Torre, Júdit López Palomé and Diego Redolar-Ripoll, Effects of Caffeine Consumption on Attention Deficit Hyperactivity Disorder (ADHD) Treatment: A Systematic Review of Animal Studies, Nutrients (2022). DOI: 10.3390/nu14040739
The first author explains:
""This substance improves these types of cognitive procedures, and increases capacity and flexibility in both spatial attention and selective attention, as well as in working memory and short-term memory," emphasized Vazquez, who added that controlled treatment with this substance "doesn't alter blood pressure, and doesn't lead to an increase or reduction in body weight." […]

These benefits therefore clearly indicate that caffeine may be a therapy indicated for the treatment of ADHD. "Our results reinforce the hypothesis that the cognitive effects of caffeine found in animal models can be translated and applied in the treatment of ADHD in people, especially at young ages such as adolescence," the authors concluded."
It's all of course bullshit, I really hope nobody will allow Vazquez; redolar and their mates to treat ADHS children with caffeine. The press release ends with:
""Being published in Nutrients has been a challenge for the team, due to the journal's high-quality standards. We're very proud and satisfied, and it encourages us to continue working in this area in order to improve the treatment of ADHD and reduce its impact on the population," Vazquez concluded."
The really sad and pathetic thing is: it's not a research paper, it's a "systematic review", that's how desperate these losers were to share their stupid pet idea of how to make the lives of ADHS children even more miserable.
But Professor Diego Regolar has many clever ideas. Here, why not curing depression with electroshocks?
---
Helping Meat Industry
Vox reports about science solutions for meat industry:
"Down one path lies a future where industrial agriculture uses the technology of gene editing to push chickens, pigs, fish, and cows to grow bigger and faster. It would be a future of factory farming on overdrive, and a future almost certainly to the detriment of animal welfare.

Down the other path lies a more positive possibility: the use of genetic tools to alleviate some animal suffering. Editing for disease resistance, for instance, could reduce sickness as well as the need to breed more animals as replacements for those who die, while the creation of hornless calves would eliminate the need for a painful yet common farm procedure known as dehorning.

Based on what some animal genetics companies and researchers have told us — and on the hundreds of such projects underway — it'll likely be a mix of both approaches."
No, dear reader, reducing meat consumption to combat climate change, save the environment and alleviate animal suffering is pure anti-science hysteria, perish the thought, you sound like a flat-earth antivaxxer. The proper, science-based solution is to genetically engineer breed animals to withstand being tortured in gigantic mass-breeding facilities so you continue eating meat 5 times a day.
Remember Douglas Adams' Ameglian Major Cow (or Dish of the Day) in The Hitchhiker's Guide to the Galaxy, which was genetically engineered to demand being eaten? Our scientists are obviously inspired by satire.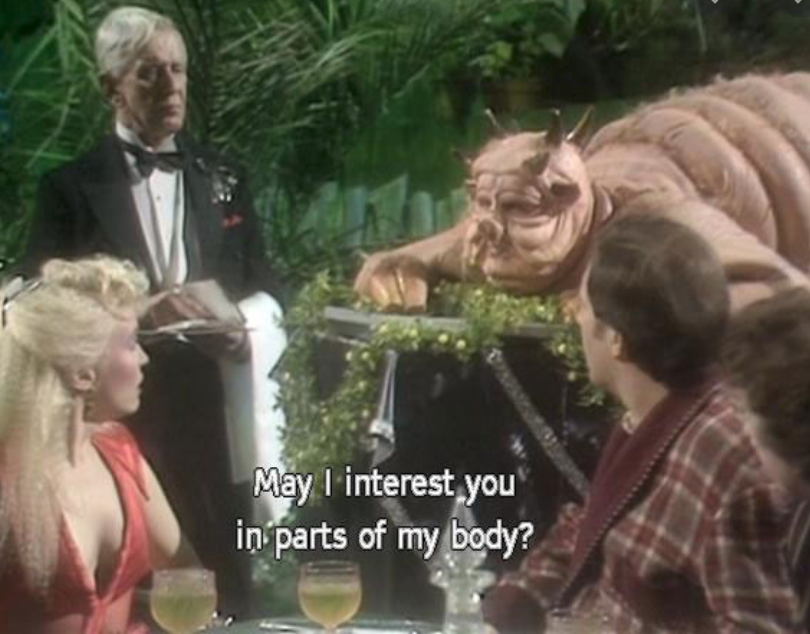 ---
Science Elites
Leen and Richard
Those of you following the soap opera of Leen Kawas, the ex-CEO of Athira Pharma, sacked after she was caught with massive data forgery in her PhD thesis on the topic of the drug Athira is currently trying to market for Alzheimer's, who then set up her another biotech start-up:
It seems our charming and beautiful Leen has a billionaire sugar-daddy named Richard Kayne!
GeekWorld reports:
"A billionaire investor of Athira Pharma is calling for the ouster of the Seattle company's CEO and nominated himself and the former chief financial officer at Novartis for the board of directors.

Richard Kayne, who owns 4.8% of Athira, issued an open letter to shareholders Wednesday criticizing the company's current CEO, Mark Litton, who he said has "little to no operational, clinical trial or scientific experience, having spent substantially all of his career in business development roles."

"Simply put, Dr. Litton is not the right CEO for Athira, and I believe the Board erred in hastily replacing Dr. Kawas," Kayne wrote.

Kayne recently co-founded a life sciences fund with former Athira CEO Leen Kawas, who resigned from the company last year and left the board in the wake of an investigation into the integrity of data in papers she co-authored that helped to form the initial basis for the company. An investigation by an independent board appointed by the company concluded she had altered data-containing images in her papers.
Kayne's full letter to Athira Pharma is here. The billionaire is of course the other owner of Kawas' new startup, Propel Bio Partners. Now it is kind of clear what Kawas' professional secret is. It is also quite likely that the Washington State University, currently investigating Kawas' fraudulent thesis and papers, will not be able to find any misconduct faced with an angry, lawyer-totting hormone-driven billionaire protecting his young and attractive, uhm, business partner.
I wish Leen and Richard many happy days together, in all their endeavours. They are a match made in heaven.
---
News in Tweets
Proof that PLOS One editors are the REAL Short Sellers betting on the fall of the mighty Cassava stock!
Cheshire causes 2 corrections, then a retraction of a very fake paper, Dahmani et al 2016. Because Cheshire was withholding fraud evidence, releasing it piece-meal after each correction to taunt the authors, the publisher Wiley, the journal's editors and its impact factor of 9.9. It worked great.
The Greek antivaxxer and peddler of fraud, Aristides Tsatsakis, has been removed as Editor-in-Chief of Elsevier's antivaxxery and fraud trash-bin Toxicology Reports. The new editor is the journal's original founding Editor-in-Chief, the US professor Lawrence Lash, a bully with zero ethics caught on fake data of his own, who previously attacked a whistleblower for bothering him with fraudulent papers published in Toxicology Reports under his watch.
In this regard, Elsevier set up a new trash journal to cater to Chinese papermills and other fraudulent garbage, and here is something with penis in it.
"The karyotype of Pimelodella cristata (Siluriformes: Heptapteridae) from Central Amazon basin: with a discussion of the chromosome variability in Pimelodella I, as the Editor (i.e. no as the Author of the Article) can confirm that it is OK to proceed; you have, however, to get also the reply from the Author; thank you. Nevertheless, Figures 1-3 should be somehow inserted within the main text of the paper. And I do not know why my reply is automatically directed to Frank Franco…?" That is the official title of a research paper Costa Terra et al Biologia 2022, published by Springer Nature, which the publisher charges 37,40 € to read. Added value, you see.
Oh well, Didier Raoult and his gang of racist thugs also announced to report Alexander Samuel and yours truly to the Marseille state prosecutor. No news from that front either.
---
I thank all my donors for supporting my journalism. You can be one of them!
Make a one-time donation:
I thank all my donors for supporting my journalism. You can be one of them!
Make a monthly donation:
Choose an amount
Or enter a custom amount
€
---
Your contribution is appreciated.
Your contribution is appreciated.
Donate
Donate monthly